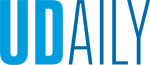 Faculty Senate holds first meeting of academic year
Article by Amy Wolf September 21, 2022
UD President Dennis Assanis welcomes senators to first in-person meeting since 2020
The University of Delaware Faculty Senate reconvened for its first meeting of the 2022 fall semester — and the first in-person meeting since the spring of 2020 — on Monday, Sept. 12, in Gore Hall. UD President Dennis Assanis welcomed returning and new senators.
"It's going to be a terrific academic year," Assanis said. "The start has been magnificent."
Assanis shared that the University welcomed the largest class in UD history, including an increase in students in the Honors College as well as a very diverse class.
"Our commitment to student success is not just bringing them in, but making sure we get them out to graduate and get them into great careers," Assanis said. "We all need to work on that, and I know I can count on you."
Assanis welcomed several new faculty to UD, including Amy Ellen Schwartz, new dean of the Joseph R. Biden, Jr. School of Public Policy and Administration. About 100 new faculty members are joining UD this year, including both replacements and new positions. Assanis said UD has had a net increase of 76 positions since 2016.
He also shared that UD advanced four slots to the rank of No. 89 among the nation's best overall universities, according to U.S. News & World Report. Among top public national universities, UD ranked 38th. Additionally, the University's chemical engineering program is now ranked second in the nation, the highest U.S. News ranking in the program's history.
"I certainly want to recognize our chemical engineering department. Phenomenal," Assanis said. "It shows that persistent investments from faculty and our students and staff, over time-- as well as investments from the administration -- lead to great results," Assanis said. "I really want to commend our chemical engineering faculty as many of them are fantastic, world-class renowned researchers, but they also care about the undergraduates' future. They pride themselves on this philosophy, which has been embraced by the department chairs over the years."
Assanis thanked all faculty and staff for their hard work and commitment to excellence.
UD Provost Laura Carlson, UD's chief academic officer, spoke at her first Faculty Senate meeting and thanked the faculty members for their warm welcome.
"This is such a wonderful community," she said. "What has really resonated with me is your pride and commitment to UD and its future. Everything I had heard related to academic excellence, to scholarship, to education, to service and impact has been more than confirmed through my conversations and interactions with so many of you."
Carlson also praised the work of the Faculty Senators.
"Faculty governance is foundationally critical," Carlson said. "Faculty are the life-blood of a university, and it is directly through your actions that our institutional mission around research, teaching and service is achieved."
In that context, Carlson shared a plan to reorganize and repurpose resources in the provost office to increase faculty voice and diversity. To increase support for faculty affairs, UD will recruit for two associate provosts: the associate provost for faculty development and success, who will focus efforts on mentoring policies and practices, honors and awards, faculty review policies and leadership development; and the associate provost for faculty climate and policies, who will focus on recruitment and retention, family-friendly policies and practices, and climate issues.
In addition, to increase support for colleges and departments in efforts linked to the pillars of the University's strategic plan, UD will recruit a vice provost for academic programs and University initiatives, who will spearhead the development of services to support new academic programs and an associate provost who will serve as the academic director for the Office of Sustainability who will be responsible for leading the academic and research activities. Over the next several weeks, Carlson will be meeting with various Faculty Senate committees to get input about these positions. After the process, she anticipants accepting applications later this fall.
To kick off the Senate's September agenda, John Jebb, professor of English and Faculty Senate parliamentarian, gave a brief history of and refresher on Robert's Rules of Order, covering topics such as etiquette, voting and the authority of the presider to control the floor. This year, that role falls to Faculty Senate President Nancy Getchell, professor of kinesiology and applied physiology.
Getchell welcomed senators back to campus and thanked them for serving this academic year.
"Your dedication is really key to shared governance and also to transparency on campus," she said. Getchell also announced the current efforts to transfer the Faculty Handbook from its current platform to a PDF format. Faculty were provided with a draft version of the handbook and asked to provide feedback on minor errors.
The Consent Agenda portion of the meeting included a single vote to approve 23 undergraduate proposals.
Approved on the Regular Agenda was a resolution to establish a new Geospatial Data Science Certificate.
Also on the Regular Agenda was a resolution to modify a section of the Faculty Handbook related to online teaching in emergency situations, stating that online course sections should not be used to replace faculty, and that faculty should not be required to teach online courses unless an urgent threat arises that requires that a majority of UD courses temporarily be taught fully online.
After debate, the Faculty Senate voted to send the resolution back to committee for further work, and the policy will be discussed at the next meeting in October.
"In spite of all that we're doing with online learning, this is a brick and mortar campus, and it's important for us to continue the in-person, face-to-face tradition of the University of Delaware," said Fred Hofstetter, professor in the School of Education. "We are not an online university. We use online methods appropriately and strategically, and we're excellent in the online realm, but we are an institution that is focused on traditional instruction."
Further information about the Faculty Senate, including meeting minutes and agendas, can be found on its website.