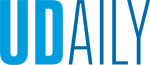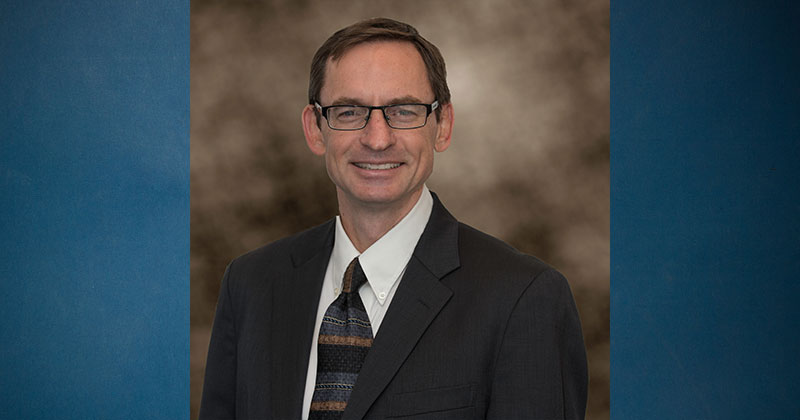 New leadership for the College of Health Sciences
Article by UDaily staff October 06, 2022
William Farquhar named next dean of College of Health Sciences
William B. Farquhar, long-time leader and faculty member in the University of Delaware College of Health Sciences (CHS), has been appointed the college's next dean, University President Dennis Assanis and Provost Laura Carlson announced today.
"Bill Farquhar is the ideal person to build on the College of Health Sciences' momentum and strong reputation as we develop new opportunities and innovations," Assanis said. "A nationally respected researcher and scholar, he also brings a deep knowledge of our college and our University that will serve him well in this important role. Our heartfelt thanks go to Dean Kathy Matt, whose transformational leadership of this college has positioned UD well for continued growth and success in health sciences education."
The College of Health Sciences hosts 13 undergraduate majors, 12 minors and 29 graduate programs. It also includes seven academic units: Behavioral Health and Nutrition, Communication Sciences and Disorders, Epidemiology, Kinesiology and Applied Physiology, Medical and Molecular Sciences, the School of Nursing and Physical Therapy. In his new role, Farquhar will be charged to strengthen the college's impact as a hub of interdisciplinary translational research, interprofessional education and public engagement dedicated to advancing human health.
"Bill Farquhar has demonstrated impressive leadership in fostering academic excellence as chair of his department and as associate dean for research within the College of Health Sciences. I look forward to working with him to propel the College toward further prominence." said Carlson. "President Assanis and I both want to thank the search advisory committee, led by Dean Levi Thompson and Professor Darcy Reisman, for its diligence over the past several months to ensure the college is in good hands with outstanding leadership to take us forward."
Farquhar, who will begin his tenure as dean on Nov. 1, has been a member of the UD faculty since 2002. He currently serves as professor of kinesiology and applied physiology and as dean of research in the college. He also chairs the University's Institutional Review Board, a group of UD scientists and non-scientists as well as outside community members that reviews and approves any research involving human subjects, biospecimens or identifiable private information.
"I am truly honored to take on this leadership position in the College of Health Sciences," said Farquhar. "The health science educational, research, and clinical programs here at UD are among the best in the nation, attracting outstanding students while creating connective opportunities for impact among many community partners. I look forward to working closely with President Assanis, Provost Carlson, and other colleagues to advance the mission of the University."
Last year, Matt, who has served as dean of the college since 2009, announced her plans to retire.
About William Farquhar
William Farquhar, whose research focuses on blood pressure, particularly hypertension and its interaction with salty diets and exercise, came to UD as an assistant professor after serving as an instructor at Harvard Medical School and assistant scientist at the HRCA Research and Training Institute. At Delaware, he was promoted to associate professor in 2008 and full professor in 2014.
His research has been continuously funded by the National Institutes of Health for some 20 years, and he regularly publishes with more than 100 papers appearing in top journals.
From 2011-17, he served as chairperson of the Department of Kinesiology and Applied Physiology. During his tenure, the department saw a growth in enrollment, supporting one of the most popular majors on campus. He also worked with leadership to dramatically expand research and teaching space and implemented a strategic plan that prioritized metrics related to rankings.
A fellow of the National Academy of Kinesiology and fellow and vice president of the American College of Sports Medicine (ACSM), Farquhar also served on the Board of Directors of the Federation of the American Societies for Experimental Biology and co-chaired ACSM's World Congress on the Basic Science of Exercise and Vascular Health.
He earned his bachelor's and master's degrees at East Stroudsburg University and his doctorate in exercise and sports science/exercise physiology at Pennsylvania State University.
About the College of Health Sciences
UD's College of Health Sciences is a hub of multidisciplinary education, research, patient services and public outreach. Including seven academic units and 135 faculty members, the college has more than 2,800 undergraduate students and more than 550 graduate students. CHS offers 13 undergraduate and 29 graduate programs, clinical research projects and a rich array of classroom, laboratory, real-world clinical, service and experiential learning opportunities. In parallel, CHS is home to extensive research programs including interdisciplinary and translational programs funded by the National Institutes of Health, National Science Foundation and the Department of Defense. Primarily located on UD's STAR Campus, CHS is home to several community-serving clinics, including the Nurse Managed Primary Care Center, Physical Therapy Clinic, Speech, Language, Hearing Clinic, Nutrition Counseling, Research and Training Clinic and Health Coaching Research and Training Center. Additionally, the College oversees the Health Innovation and Design Lab, Partnership for Healthy Communities, and Employee Health and Wellbeing. CHS also partners with key healthcare providers including ChristianaCare, Nemours/A.I. Dupont Hospital for Children, Thomas Jefferson University, Beebe Healthcare, Bayhealth and the Wilmington VA Hospital.