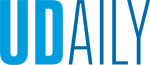 For the Record
Article by UDaily staff October 14, 2022
University community reports presentations, publications, honors
For the Record provides information about recent professional activities and honors of University of Delaware faculty, staff, students and alumni.
Recent presentations, publications and honors include the following:
Presentations
Erik T. Thostenson, professor of mechanical engineering and materials science and engineering delivered an invited presentation at the Gordon Research Conference on Multifunctional Materials and Structures. Gordon Research Conferences are a group of international conferences that cover frontier research in the sciences and their related technologies. The thematic topic of the 2022 conference was "Imparting Intelligence in and Through Self-Learning Materials and Structures." His presentation, "Scalable Manufacturing of Multifunctional in situ Sensors," highlighted the recent research of his group on the processing of novel carbon nanotube-based sensors and their applications ranging from structural health monitoring of critical infrastructure to wearable garments for physical rehabilitation. Thostenson, who is a joint faculty member of UD's Center for Composite Materials, leads the Multifunctional Composites Laboratory. He has made pioneering research contributions in the processing, characterization and modeling of carbon nanotube-based composite materials. His scholarly research has been cited nearly 23,000 times in the scientific literature.
On Oct. 6, 2022, Sarah Trembanis, Associate in Arts Program professor of history, along with AAP graduate and current UD junior Haley Ryan presented a talk at the Bethany Beach Fire Hall, entitled "Cat Hill Cemetery: An Investigation in Historic Sussex County." Their talk was based on research undertaken through a 2022 Community Engagement Initiative summer fellows grant and in partnership with the South Bethany Historical Society. Ryan is majoring in history and minoring in both women and gender studies and domestic violence prevention and services. The project was the subject of a recent article in the Coastal Point newspaper.
Monet Lewis-Timmons, a doctoral candidate in the Department of English, successfully nominated the noted Delaware writer, teacher, suffragist, civil rights and peace activist Alice Dunbar-Nelson, for inclusion in the Delaware Women's Hall of Fame. At the induction event on Oct. 12, 2022, Lewis-Timmons provided the audience with a sketch of Dunbar-Nelson's life and accomplishments. Alice Dunbar-Nelson's papers are housed in the UD Library's Special Collections Department.
Publications
Jennifer Horney, professor and director of the Epidemiology Program within the College of Health Sciences, has published The COVID-19 Response: The Vital Role of the Public Health Professional. Published by Elsevier and geared toward graduate students in public health and those working in public health-adjacent fields, the book, available on Amazon, emphasizes the critical roles that the public health workforce played on the frontlines of the response to the COVID-19 pandemic and aims to bring visibility to the field. "Public health is at a real pivot point, and we need to raise awareness of the breadth and depth of the roles of public health agencies and the workforce," Horney said. "During the pandemic, a lot of people got wrapped up in the complexity or inconsistency of messaging from the CDC, but they didn't realize their friends and neighbors working in public health were responsible for standing up COVID test sites and vaccination campaigns in NASCAR stadiums or analyzing millions of COVID test results." The COVID-19 Response also delves into the disinvestment in public health following the 2008 financial crisis and pushes for a path forward that will be essential to meeting the future challenges and threats public health will undoubtedly face. Horney, who serves as core faculty for UD's Disaster Research Center, is also the editor for COVID-19, Frontline Responders and Mental Health: A Playbook for Delivering Resilient Public Health Systems Post-Pandemic, which covers the mental health impacts of the COVID-19 response. The book will be published by Emerald on Jan. 23, 2023.
Juliet Dee, associate professor of communication, is the coauthor of the chapter "Religious Freedom versus Public Health: Discordant Legal Narratives in the Pandemic," 41-65, in Discordant Pandemic Narratives in the United States, edited by Shing-Ling S. Chen and Nicole Allaire and published by Lexington Books. She is also the author of an article on "Fighting Back: Is Defamation Law a Double-Edged Sword for #MeToo Victims?" in First Amendment Studies 55:2, 148-174 (2021).
Honors
Sarah Pragg, assistant policy scientist in the Joseph R. Biden, Jr. School of Public Policy and Administration's Institute of Public Administration, was presented with the 2022–23 University of Delaware Rising Star Award by the Delaware ACE Women's Network (DAWN). The Rising Star award is granted annually to one nominee from each institute of higher education in Delaware who demonstrates the promise of future leadership. DAWN is the Delaware chapter of the American Council on Education (ACE). The organization is committed to the advancement of women in higher education through developing, mentoring and promoting women leaders. Pragg acts as a principal investigator leading research projects that benefit Delaware's state and local governments; she supervises and mentors students providing them with real-world experiences; and she is a highly sought-after presenter and trainer. On Oct. 13, 2022, she was honored at the DAWN virtual celebration in celebration of her accomplishments.
Cameron Ibrahim, a doctoral student in the Department of Computer & Information Sciences who is supervised by Ilya Safro, associate professor, received the Best Student Paper Award at the 2022 IEEE High Performance Extreme Computing conference. Ibrahim's paper "Constructing Optimal Contraction Trees for Tensor Network Quantum Circuit Simulation" was presented at the Quantum and Non-Deterministic Computing Session on Sept. 19, 2022. This conference, organized in cooperation with the Society for Industrial and Applied Mathematics (SIAM), is the largest of its kind in New England and features cutting edge work on AI, machine learning, graph analytics and quantum computing. Ibrahim's research is focused on algorithm design for speeding up quantum computing simulations and was funded by an Early-Concept Grants for Exploratory Research (EAGER) award from the National Science Foundation, an area of research related to efforts taking place in UD's Quantum Science and Engineering graduate program. The complete list of coauthors includes UD's Ibrahim and Safro, Danylo Lykov and Yuri Alexeev from Argonne National Laboratory and Zichang He from UC Santa Barbara.
To submit information for inclusion in For the Record, write to ocm@udel.edu and include "For the Record" in the subject line.