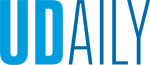 Ideas into action
Article by Amy Wolf Photo by Kathy F. Atkinson November 16, 2022
Board of Trustees holds annual retreat
The members of the University of Delaware Board of Trustees were further inspired to bring ideas into action and make an impact at UD after hearing from students, faculty, staff and administrators at the board's annual retreat on Oct. 6 and 7.
"We all had the opportunity to be involved in the strategic plan, which was great. I think the next step is — we understand the bold vision, we understand the high-level strategy, but how do those great objectives get operationalized?" Board Chair Terri L. Kelly said. That's something that the board was all very interested in learning more about."
Following a summary of the Board Assessment and an introduction from Kelly, President Dennis Assanis shared an update on the strategic plan and the state of the University.
"And now the fun part is to translate those strategic objectives into actions," Assanis said.
Assanis gave insight into how the University is putting the strategic plan into action. Those actions include developing and implementing a strategic multi-year enrollment plan at the undergraduate and graduate levels; developing and implementing a multi-year faculty and staffing plan; creating a diversity, equity and inclusion strategic plan; developing a multi-year capital plan; and creating a 10-year financial plan that includes operating and capital budgets.
In August 2022, UD welcomed its largest first-year class — 4,632 students, an 8.3% increase from 2021, Assanis said. Those students were drawn from the largest applicant pool ever and included a 12% increase in students in the Honors College. Students this year represent 36 states, 25 countries and every continent but Antarctica.
Expanding and elevating the student experience is one of the University's top priorities, Assanis said. Examples of that include creating the UD Connect app, continuing to enhance campus safety measures, promoting mental health and wellbeing, and building Blue Hen pride through athletics, among other items.
"The student experience here is phenomenal," Assanis said. "When you are in a position of strength, it is a great opportunity to innovate and become even stronger."
Assanis shared that UD advanced four slots to the rank of No. 89 among the nation's best overall universities, according to U.S. News & World Report. Among top public national universities, UD ranked 38th. Additionally, the University's undergraduate chemical engineering program was ranked second in the nation, the highest U.S. News ranking in the program's history.
UD is also a significant driver of the region's economy, producing $3.2 billion in economic activity in Delaware and supporting 26,040 jobs, Assanis said.
"For every dollar the state gives us, we produce $23 of economic impact," Assanis said. "That's the best investment [legislators] can make."
Provost Laura Carlson, UD's chief academic officer, expanded on Assanis' vision toward the future.
"This is not a group that is complacent," Carlson said. "It is absolutely clear that this is a place that is ambitious and hungry for the impact that the University can have on the community, on Delaware, on the nation, on the world."
Carlson reviewed the five pillars of UD's strategic plan and discussed the path forward, noting the need to focus on research, learning and impact. While discussing research, she noted advances being made at the FinTech Innovation Hub and the creation of the Office of Sustainability. She also discussed the benefits of Winter and Summer sessions and changes being made in the academic calendar to benefit students. Her desire is to "create a predictable, repeatable, accessible and expansive curriculum," she said. Noting that an "admission decision is a promise," she added. "We must continue to expand support for students across time." She also highlighted the Get Ready Program, the work of the UD academic success coaches, special sessions and the UD Career Access and Mobility Initiative. "We must broaden our aperture," Carlson said, and plan across years. In addition, she discussed the multiyear faculty hiring plan and the need to develop a hiring approach that is welcoming and rooted in community, belonging, mentoring and support.
"The path forward is something that takes everybody in this room working together on," Carlson said. "This is an incredibly powerful team."
Over the course of two days, trustees heard from administrators about three main topics: Rodney Morrison, vice president for enrollment management, gave a presentation on expanding student access and success; Fatimah Conley, vice president of institutional equity and chief diversity officer, led a panel discussion on building a social justice foundation to support a diverse, inclusive and intercultural campus; and Matthew Kinservik, vice provost for faculty affairs, moderated a panel on expanding interdisciplinary and global opportunities. Trustees also heard perspectives from student and Faculty Senate panels.
Each session offered insight into opportunities for trustees to make an impact.
"There's the complexity of all the intersections of the decisions that the University needs to make," Kelly said. "It's not usually one dimension. It's not just the financial dimension, or about student success or about academic excellence, or about reputation. It's all those things that have to be balanced together. I think the goal is going to be that all of us have a deeper appreciation of the work that [the University does] every day."