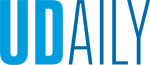 New underground piping on East Campus
Article by Planning and Project Delivery November 28, 2022
Walkway closures and detours expected throughout the project
Beginning in December, a project involving the installation of new underground steam, condensate and chilled water piping will be underway on the University of Delaware's East Campus.
The primary goal of this project is to increase capacity to existing buildings and to accommodate the demands of the new academic facility, Building X.
An initial phase of the project will involve either the removal or protection of trees and shrubs in front of Graham and Pearson halls. As new site conditions permit, trees and shrubs will be replaced.
Underground pipe installation will occur on the east side of Academy Street from the intersection with Lovett Avenue and continue north to the drive aisle south of East Hall. Additionally, a new steam and condensate connection will extend east of Alison Hall, across Academy Street, to an existing manhole northwest of Penny Hall.
During this time, walkway closures with detours are anticipated, and signage will direct pedestrians around the construction site. Accessible pathways and entrances will be maintained at all times during construction. Vehicular traffic will be maintained on Academy and Lovett Streets throughout the project's duration.
The northern portion of Parking Lot 26, east of Alison Hall, have limited access through May 2023. Parking Lot 53, west of Student Services Building, will have limited access throughout the project's duration.
The overall project is expected to take over a year to complete.