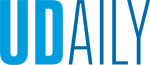 A public health crisis
Article by Colin Heffinger Photo by Ashley Barnas November 04, 2022
Hayes Symposium sparks discussion to strengthen suicide prevention strategies
In 2020 alone, 45,979 suicides occurred throughout the United States, according to research by the American Foundation for Suicide Prevention.
As the third leading cause of death for individuals between ages 10 to 34,suicide is a major public health crisis, and a recent symposium at the University of Delaware led discussion of statistics for suicide and ways society needs to change to better confront this growing threat.
On Wednesday, Oct. 26, a panel of experts gathered for the College of Health Sciences' 14th Evelyn R. Hayes Innovations in Healthcare Symposium in the Audion of the Tower at STAR Tower. They provided a variety of perspectives on the issue, including awareness, education, prevention, advocacy, legislation, recovery and hope.
The Hayes Symposiums are sponsored by Evelyn R. Hayes, Trustees Distinguished Professor Emerita in the School of Nursing. The Hayes Symposium started in 2014 and has highlighted significant topics in health sciences innovation such as diabetes, high blood pressure in African Americans, and substance abuse.
Bethany Hall-Long, lieutenant governor for the state of Delaware, professor at the School of Nursing and associate policy scientist for Health Services Policy Research, opened the event with a call to action via video. She stressed the importance of the symposium in coming up with true policy efforts.
"We need to lay out a roadmap for opportunities of hope through nonprofits, state agencies and other local partners," Hall-Long said. "Suicide prevention is one of the top priorities in our state."
The current landscape
Jennifer Smolowitz, director of suicide prevention for the Mental Health Association in Delaware, focused on existing challenges and efforts made surrounding suicide prevention.
According to research from the American Foundation for Suicide Prevention, there were 1.2 million suicide attempts in 2020. Smolowitz stressed this number does not include those walking around with thoughts of suicide, which can be as high as one out of every five people.
"Delaware is ranked below average in suicides throughout the nation," Smolowitz said. "But any suicide above zero is too many. Tragedy should not be the leading driver of change. We have a shared responsibility to look out for each other, and we need to watch for warning signs of suicide."
The acronym FACTS, which stands for feelings, actions, changes, threats and situations, describes the various types of warning signs leading up to suicide. When someone is in crisis, they perceive the world differently from others and may not be able to see potential for improvement in their lives. Recognizing how this is reflected in their actions and words is critical to intervening and helping them get access to help.
Smolowitz highlighted the work led by the Delaware Suicide Prevention Coalition, which started in 2004 to raise awareness that suicide is a preventable public health issue and to enable behavioral and social changes for reduction of suicide ideation and attempts. The coalition is composed of state, private and nonprofit organizations throughout Delaware.
"Sometimes, we can't be the one to ask a person about suicide because of our connection with them," Smolowitz said. "In these cases, it's important to find someone else who can. This cannot be pushed off. The earlier we can start a conversation about suicide, the more likely we are to keep lives safe."
Lived experiences
Chris Locke, founder of the SL24 Foundation and Sean's House, reflected on his personal experiences with suicide. Sean's House, which is named after his son who died by suicide on July 18, 2018, was started as a place where all students could go to have that first honest conversation in addressing their mental health needs and acquire access to needed resources.
"Cancer attacks cells within the body. Heart disease attacks the heart. But depression attacks the brain," Locke said. "Suicide is the byproduct of an untreated mental illness. For those fighting depression, it consumes all their willpower."
Shortly after Sean Locke passed away, Chris Locke organized a basketball tournament to raise money for the Mental Health Association. When 3,000 people showed up in support, Locke started the SL24 Foundation with a goal to remove the stigma surrounding mental health. Since beginning three years ago, Locke has spoken to 40,000 students, parents and community members to educate and initiate conversations around mental illness.
"It's so challenging for young adults to ask for help," Locke said. "When they come to Sean's House, we use our network of mental health professionals to get them needed help as quickly as possible. We also have conversations with their parents and help them reframe and better understand what their child is going through."
Open 24 hours a day and seven days a week, Sean's House is located near the UD campus at 136 West Main Street. It has had over 15,000 visitors and provides on-site help free of charge. Locke stressed the importance of ensuring there are no economic barriers for mental health services provided by Sean's House.
"It's important to create an environment where mental health issues can be addressed," Locke said. "Unlike cancer or heart disease, we can help the people in our lives fighting mental illness by allowing them to ask for help without feeling ashamed. Communication and openness are the most powerful tools in the fight against this mental illness."
Hope and resilience
Cynthia Diefenbeck, director of the Center for Counseling and Student Development at the University of Delaware, concluded the presentations by explaining how "suicide is where psychology and religion meet" and the idea of spirituality being critical to development of hope and resilience.
"Fifty percent of students who come in for our services state that they feel isolated and alone," Diefenbeck said. "On a campus full of 24,000 students this is heartbreaking, especially knowing social isolation is a risk factor to suicide."
Despite significant advances throughout history, humans do not yet function as superorganisms like ants and bees. Society requires the ability to transmit wisdom and connection with others to maintain stability. Humans naturally yearn for something to attach themselves to, and this is directly connected to their own mental health.
Diefenbeck emphasized the importance of mindfulness and building resilience in the face of adversity.
"Our current climate of criticism is dividing us," Diefenbeck said. "We must be mindful of living in the moment and practice regular gratitude versus drowning in the mental propaganda of dread for the future or regret of the past."
Dienfenbeck highlighted the role of adversity in posttraumatic growth. "Adversity reveals hidden abilities and character traits to equip us for future adversities, strengthens our relationships and opens our hearts to ourselves and others, and changes our philosophy to create a deeper life narrative."
Following a panel Q&A session, Evelyn Hayes concluded the symposium with a call to action for attendees.
"I ask that all of us leave this symposium to reflect, commit and contribute your unique skill set to further the work towards suicide prevention," Hayes said. "By noticing the warning signs and getting people the help they need, we all can make our own difference. Collectively, this difference will make the future brighter for everyone."
Resources
For any student in need of support or assistance, UD's Division of Student Life provides a variety of resources.
Students can connect with the Center for Counseling and Student Development at 302-831-2141. The UD Helpline is available at 302-831-1001 at any time, night or day, for students feeling anxious, overwhelmed, depressed or otherwise in need of counseling.
In addition, staff members in the Office of the Dean of Students are available to assist any student who wishes to talk. Call 302-831-8939 to schedule an appointment.
Mental health support for UD benefited employees is provided from ComPsych® GuidanceResources®. The link gives steps on how to access services or call 1-877-527-4742 for support.