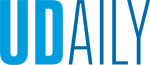 Prof. Don Sparks named Hagler Fellow
Article by Lauren Bradford Photo by Evan Krape November 18, 2022
Soil chemist selected to Hagler Institute for Advanced Study at Texas A&M
Renowned University of Delaware soil chemist Donald Sparks has been named a 2022-23 Fellow of the Hagler Institute for Advanced Study at Texas A&M University. Sparks, the Unidel S. Hallock du Pont Chair in Soil and Environmental Chemistry and Francis Allison Professor in the Department of Plant and Soil Sciences, joins a venerable cadre of scientists and engineers selected to mentor faculty and students from across the Texas A&M research enterprise. This year's class of 14 Hagler Fellows includes 10 members of national and foreign academies of science, engineering and medicine, as well as a Nobel laureate.
Established in 2010, the Hagler Institute fosters collaboration between researchers and prestigious scholars from around the world. Each Hagler Fellow spends up to a year in one of 16 colleges on the Texas A&M campus, contributing to research projects that seek to solve some of the world's most difficult problems. Sparks, whose research is cross-disciplinary and contributes to soil science, geochemistry, environmental chemistry and environmental engineering, will offer guest lectures, mentorship and research advice in the Department of Soil and Crop Sciences.
"[Don] is an internationally prominent scholar in the field of soil science [and] his work extends from fundamental to applied research," said John Junkins, founding director of the Hagler Institute. "We are very excited about the impact he will have as he teams with faculty and students in the College of Agriculture and Life Sciences."
Sparks said he looks forward to experiencing a new environment and forming new collaborations with the Hagler Fellows and with Texas A&M faculty doing cutting-edge soil and environmental research, including Julie Howe, professor of soil chemistry, who nominated him for the fellowship. Sparks and Howell both study phosphorus and carbon cycling in soil and, as part of his new role, Sparks will share his expertise in synchrotron radiation techniques. His research group has been using the techniques since 1990, working closely with scientists at all U.S. National Laboratories and abroad to study soil chemical reaction mechanisms at small spatial and temporal scales.
With synchrotron-based techniques, scientists can investigate natural systems such as soils in their natural state. In the past three decades, Sparks and his students have pioneered the application of these tools to study kinetics and mechanisms of toxic metals, plant nutrients and carbon interactions in soils, metal oxides and clay minerals, development of novel approaches to remediate contaminated soils, the linkage between minerals and carbon sequestration in soils, and climate change impacts on the cycling of nutrients, metals and carbon in Delaware coastal soils.
"The impact that Don has had on the field of environmental soil science can't be overstated," said Erik Ervin, chair of UD's plant and soil sciences department. "His groundbreaking research and use of advanced techniques continue to inform us regarding the leaching of contaminants into water supplies, helping determine levels of toxicity so that we are better prepared to protect human health and ecosystem function in an age of climate change."
Serving as a Hagler Fellow is a perfect capstone to Sparks' decades-long career. In 43 years of service to UD, Sparks has written two widely adopted textbooks, 15 edited books, 65 book chapters and 300 refereed papers. He has served as a distinguished lecturer at 116 universities and institutes around the world and has received more than $100 million in grant funding to support his research, frequently presenting his findings at national and international symposia. The recipient of numerous awards and honors, Sparks has been recognized by the American Association for the Advancement of Science, Soil Science Society of America, American Society of Agronomy, Geochemical Society of America and the European Association of Geochemistry. He has served as president of both the Soil Society of America and the International Union of Soil Sciences, and he was the founding director of the Delaware Environmental Institute (DENIN).
Sparks said he looks back at his long list of achievements with a particular fondness for the more than 100 graduate students and postdocs he has mentored.
"Mentoring and advising graduate students has been the most satisfying part of my career," he said. "These advisees are now faculty at 16 leading universities in the U.S. and scientists at federal agencies, national and international labs, and in the private sector. The opportunity to advise students through the Hagler fellowship is exciting. This is a significant honor for me and, of course, any time our faculty are recognized nationally or internationally, it brings more recognition to the university and our programs."