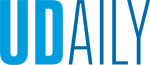 Nature impacts communities
Article by Adam Thomas Photos courtesy of Doug White, Duane Hoffman and Wendy Carey November 18, 2022
UD's Biden School helps develop City of Lewes resiliency and flooding recommendations
Situated in a picturesque setting along various waterways such as the Delaware Bay and the Lewes and Rehoboth Canal, the City of Lewes has long been an attractive destination for summer visitors, as well as an ideal place to call home. As a changing environment leads to more intense weather events, higher seas and increased precipitation, however, those same qualities that make Lewes such a great place are also causing problems.
According to Danielle Swallow, a coastal hazards specialist with Delaware Sea Grant (DESG), environmental forecasts call for Lewes, Delaware, to see more frequent tidal flooding, less viable land to build on, potential damage to property and infrastructure, and greater erosion and degradation of natural resources, among other problems.
To help determine resiliency measures that the Lewes City Council could adopt to deal with these issues, former mayor Ted Becker asked 11 Lewes residents from a diverse range of backgrounds and interests to form the Lewes Executive Committee on Resiliency (LECR).
In addition, Lewes partnered with the University of Delaware's Institute for Public Administration (IPA) at the Joseph R. Biden, Jr. School of Public Policy and Administration, as well as the Delaware Department of Natural Resources and Environmental Control (DNREC) who funded the project, to have UD faculty members and DNREC personnel manage and facilitate discussions among the LECR members. Officials also brought in experts to help educate members of the committee on the environmental risks that the city faces.
Philip Barnes, who at the time was the interim faculty director of the Stavros Niarchos Foundation (SNF) Ithaca Initiative at the Biden School and is an assistant professor and policy scientist with IPA, led the facilitation of the LECR discussions.
Barnes said the LECR effort aligned nicely with the SNF Ithaca Initiative, a civil discourse and civic engagement program launched at the Biden School in the summer of 2021.
"The SNF Ithaca Initiative puts an emphasis on those issues and their relation to public policy," said Barnes. "So we were intentional about running the Lewes project in the same spirit of the Ithaca Initiative."
Setting up the LECR
The committee was formed after two controversial proposed city ordinances were shelved due to public concerns. These included reducing the maximum lot coverage ratios, which is the size of a building or a structure's footprint on a lot, and increasing freeboard, or adding height to houses to get them above the base flood elevation level. Those policy proposals came from a small subcommittee of the Lewes Planning Commission and did not necessarily have the buy-in necessary from the average Lewes citizen. 
Barnes said developing policy proposals in this manner can be the standard operating procedure for many public officials and administrators. 
"When it happens like that, you tend to control the process and not allow the authentic voice of the participants to be heard," said Barnes. "That was part of the problem with the first effort. They didn't have a genuinely public, open, deliberative process and so when they released their recommendation to the public, it was not well-received."
When Barnes and DNREC spoke to Lewes leadership after they received pushback from the public, everyone agreed to start the process over with the LECR.
Ann Marie Townshend, the Lewes City Manager and a UD alumna who graduated with a Master of Public Administration degree and was involved with the LECR, said they tried to put together as balanced a committee as possible.
"I spent a considerable amount of time with Mayor Becker trying to determine how to develop a balanced committee that represented both the geographic and ideological diversity within the city," said Townshend. "We wanted to make sure that it wasn't all people who would be directly impacted by regulations that would occur in the flood plain — though we did want to make sure that those people were represented — and we tried to make sure that we included people with a strong variety of perspectives so the LECR wouldn't be heavily weighted in any one philosophical mindset."
Starting in July 2021, the LECR met twice a month for nine months via Zoom.
Managing the LECR Discussion
Barnes said the goal for him and DNREC as managers of the LECR and facilitators of the committee's discussions was to let the committee members inform what kinds of information they wanted to learn about. Then Barnes and DNREC officials would bring in experts to speak on particular topics.
Hearing from these experts helped to inform the committee members when they were thinking up policy recommendations.
"We didn't go to the committee and tell them, 'This is the specific information that you need to know,'" said Barnes. "We brought them policy ideas through our own research, but we also asked them, 'What ideas might you come up with?' Once we had those policy options, we let them deliberate and discuss the advantages and disadvantages, the strengths and weaknesses and cost and benefits of those different options."
Candace Vessella, a member of the LECR who retired to Lewes after a career in government and the military and has served as the president of the Friends of the Lewes Public Library for almost 11 years, said the LECR had spirited discussions that were well facilitated by Barnes and the DNREC officials, who made sure that every participant's voice was heard.
She also said that bringing in the experts to help educate the LECR participants, such as Danielle Swallow from DESG and John Callahan, assistant professor in UD's Department of Geography and Spatial Sciences, helped her and others feel more comfortable when it came time to look at the policy questions and make policy recommendations.
"I spent a good part of my career representing the Oak Ridge National Laboratory on Capitol Hill so I appreciate what I don't know," said Vessella. "They brought in experts who gave us a baseline understanding of the fundamentals of sea level rise, and they brought in experts to help dissect the anticipated flooding trends and the charts and how those measurements were calculated."
LECR Policy Recommendations
Ultimately, the LECR came up with 14 potential strategies and recommended two of those policies to the City Council in April 2022.
They recommended that the City establish a resiliency fund to finance flood mitigation efforts, as well as require a real-estate disclosure that informs buyers of potential sea level rise vulnerability on their prospective property. Both recommendations are currently being drafted into ordinance language and will be vetted by the public and voted on by Lewes City Council in the future.
Vessella said that while these recommendations may not go as far as some might like, they are a step in the right direction and an example of the democratic process in action.
"When you bring this to a forum where citizens are being asked to participate and convey their perspective, you may not get the result that might make the greatest change," said Vessella. "However, notifying potential purchasers of the fact that they're going to be in a floodplain is a hugely important thing."
Townshend agreed, recalling messages from Lewes residents complaining about the flooding and how every once in a while, a real-estate investor will buy a fixer-upper in Lewes as an investment property, only to realize they have to comply with certain flood regulations. She said she thinks educating people before a sale through a real estate disclosure will be beneficial.
Barnes said the LECR was an exercise in relinquishing control to a citizens' committee and trusting the process would lead to something meaningful. He said the LECR ultimately allowed a diverse group of Lewes stakeholders to let their voices be heard and come to a consensus and showed that when it comes to democratic systems, the public and the stakeholders who are affected by a particular policy decision need to have a voice in the policy decision-making process.
"The spirited, yet civil conversations that happened and that we facilitated with this committee led to what was a time-consuming and arduous path, but ultimately, a more democratic path toward policy decision making and policy outcomes," said Barnes. "I think that's an important point, especially with what is going on in the country now. People are saying that democracy in America is backsliding and these debates aren't happening in a robust, civil, meaningful way. I'm not saying that we or what we did is the antidote, but I think it's an improvement."