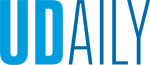 #UDGrad2022: Get your fountain photos
Article by UDaily staff May 13, 2022
Follow these rules for this special opportunity, hosted by UD Police
Want to cross getting a picture in the fountain off your #UDBucketList?
Scheduled times you are permitted to enter the fountain:
1-4 p.m. on May 17, 18, 19
Follow these simple rules below from UDPD and we can help make that happen. Anyone who breaks a rule will be asked to leave.
Maximum of 6 people in the fountain at any time
There will be designated entry and exit points
No diving into the fountain. Use your head, just not literally!
Students are permitted to stay in the fountain to take a picture and then must exit immediately after.
No horseplay in or around the fountain.
Participants must be appropriately clothed.
No glass or alcohol. Champagne bottles are not permitted to be opened in the fountain
For your safety:
Use caution entering and exiting the fountain and while navigating around the lights and pipes in the fountain.
Enter the fountain at any other time and you will be sanctioned through the Office of Student Conduct