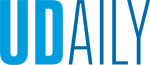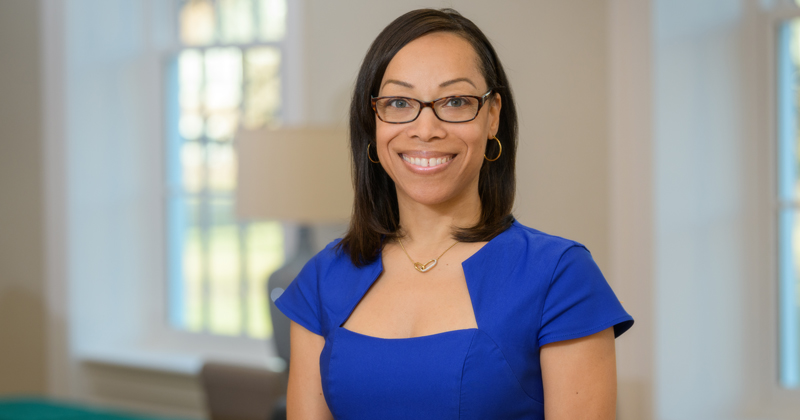 Advancing student wellbeing
Article by Jessica Smith Photo by Evan Krape May 05, 2022
Rae Chresfield shares her wellbeing journey and plans to help students in her new role
Rae Chresfield began at the University of Delaware in the brand-new role of assistant vice president in the Division of Student Life, Student Wellbeing, on Feb. 1. Affectionately known as "Dr. Rae," she most recently served as the associate dean of health and wellness and director of counseling at Whitman College in Walla Walla, Washington.
"I liked what UD was embarking on as an institution and I wanted to contribute to it," Chresfield said. "I wanted to advance and take on more challenges in an environment that would support change; I believed that UD would be that place."
While none of Chresfield's degrees — including a behavioral science degree from University of Maryland, a master's degree in mental health and wellness in applied physiology from New York University and a doctorate in counselor education from SUNY-Buffalo — have been issued by UD, this position still signals her return to UD's campus.
"UD was the first college that I ever visited," Chresfield said. "My father helped my cousin and her mom move into UD when I was eight years old."
Chresfield's main responsibilities in her new role include integrating the University's wellbeing units to streamline the student experience of services and connections and to build a vision for student wellbeing that connects with the goals of faculty and staff.
"I have learned that faculty and staff need to be included in the conversations about mental health and wellbeing," Chresfield said. "It is assumed that faculty and staff know this information and that is not necessarily the case. There must be stronger safety nets around students in university systems."
Her first major event included the Warner Hall Wellbeing Center dedication on Friday, April 8 that brought the community together to celebrate the new space. The next items on her checklist include hiring directors of Student Health Services (SHS) and Center for Counseling and Student Development (CCSD) and establishing a CARE Team that focuses on students with wellbeing concerns.
The Queens, New York, native said her interest in mental health and wellness came from personal experience at a young age.
"There is a lot of addiction in my family and as the youngest, I just wanted my family members to stop being sad and change what they were doing," Chresfield said. "I was told early in my education by teachers that I 'wasn't college material.' Once I realized that my teachers were wrong about my potential, I believed an education was how I would change my circumstances and really help others."
Even though Chresfield understood what she ultimately wanted to do, she took some time to discover what educational path suited her. She first entered college as a first-generation student at Coastal Carolina Community College, majoring in education, before transferring to an online program at University of Maryland.
"I didn't understand anything about wellbeing because I only knew how to survive; there wasn't a conversation about wellbeing when I entered college," she said. "I was a military spouse and I saw chronic physical abuse, PTSD and domestic violence, and I wanted to understand what was happening."
Feeling that her bachelor's degree wasn't enough to financially sustain life as a single parent, she pursued her licensed practical nursing degree and served as a nurse in civilian and military hospitals. But her career path ultimately brought her back to higher education.
"I couldn't ignore the mental health concerns that disrupted physical healing," Chresfield said. "I decided to get a master's degree in mental health and wellness; it was the only program that would let me blend my nursing background with my desire to do mental health work."
During her graduate studies, Chresfield noticed a lack of representation in her lessons that was detrimental to the field.
"I found that the content of courses was biased and prejudiced toward marginalized populations," Chresfield said. "We never read about Black or brown people except through a pathological lens. As a Black woman, I didn't like that. There were no classes about the Black experience or even a class on LGBTQIA+ populations. I felt that it was ridiculous that so many people were not included in my education. How could we treat people that were not included in the research? What good were interventions that did not consider the whole personhood of the client?"
Chresfield said she hopes to create an inclusive and welcoming environment for all students so that they never feel left out of the wellbeing space. She said students must understand their own individual needs and what makes them unique.
"Before you can advocate [for your own wellbeing], you must learn about who you are and what you need," she said. "You need relationships that help you learn about you and encourage you to take steps to care for yourself. Once you begin to know what you need, I think the first step in advocacy is setting boundaries around your time…to foster the healthiest version of you."
For students who struggle with advocating for themselves and their understanding of wellbeing, Chresfield reminds everyone that it's a group effort.
"I wish students knew that wellbeing was something that we all have to maintain," she said. "My wellbeing is important to me and being authentic is at the heart of my work."