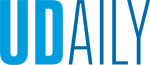 Presidential Symposium and Teach-In on Climate Change and Sustainability
Article by Mark Jolly-Van Bodegraven May 03, 2022
Faculty and staff panels will address five topics in May 9 event
Joining 1,000 educational institutions around the world this spring, the University of Delaware is hosting a climate change teach-in focused on what can be done to address the climate crisis.
Students and everyone in the UD community are invited to attend the Presidential Symposium and Teach-In on Climate Change and Sustainability on Monday, May 9 at 3:30 p.m., in 103 Gore Hall. Part of the Bard College Worldwide Teach-In on Climate Solutions and Justice, UD's teach-in will comprise five panel discussions, moderated by the directors of the Gerard J. Mangone Climate Change Science and Policy Hub, which organized the event along with the UD Sustainability Council.
Each panel will have three experts from UD — faculty, staff or graduate students — and will last about 20 minutes. The panels and experts will address five topics:

• Climate and Extreme Weather,
• Sustainable Communities,
• Climate/Environmental Justice,
• Climate Solutions, and
• Climate Communication

Experts come from the Joseph R. Biden Jr. School of Public Policy and Administration, the Department of Anthropology, the Department of Civil and Environmental Engineering, the Department of Geography and Spatial Sciences, the Department of Plant and Soil Sciences, the Disaster Research Center, the Landscape Architecture Program, and the Environmental Humanities Program.
For further information, including on the livestreamed Zoom webinar, please visit: https://sites.udel.edu/climatechangehub/calendar_event/1st-presidential-teach-in-on-climate-change-sustainability/