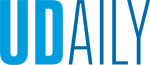 Normalizing Mental Health Conversations
Article by Elizabeth Finkle May 02, 2022
Building a community that supports mental health at UD
In answer to a growing need for mental health awareness on the University of Delaware campus, key partners have joined together to form The Campus Coalition for Wellbeing and Mental Health (CCWBMH) to proactively support the emotional wellbeing of UD students, faculty and staff. The combined efforts of student and employee representatives with leadership from the Department of Student Life, the Office of Disability Support Services, the Department of Human Resources, the Office of Institutional Equity, and Employee Health and Wellbeing allow the CCWBMH to stay closely connected to the pulse of the full UD community, creating opportunities for collaboration and thoughtful strategy.
In particular, Employee Health and Wellbeing (EHW) has responded to key lessons from an annual survey to embed mental health discussion into everything EHW offers. By normalizing mental health conversations in our programming and communications, the goal is to equip the UD community with tools to listen nonjudgmentally, ask compassionate questions and support peers in times of need. Through collaboration with campus leaders and community partners like the Delaware branch of the National Alliance on Mental Health, EHW is working to position mental health awareness as a cornerstone to impacting organizational change through a framework of prevention.
Look for examples of these important mental health conversations in the UnDeniably Well Podcast and the Working at UD homepage. Find the podcast and more on the Mental Health Resources page.
Stay tuned for the second part of this series where the focus will be on creating sustainable networks at UD, which are flattening the path for people to talk about their needs.