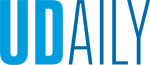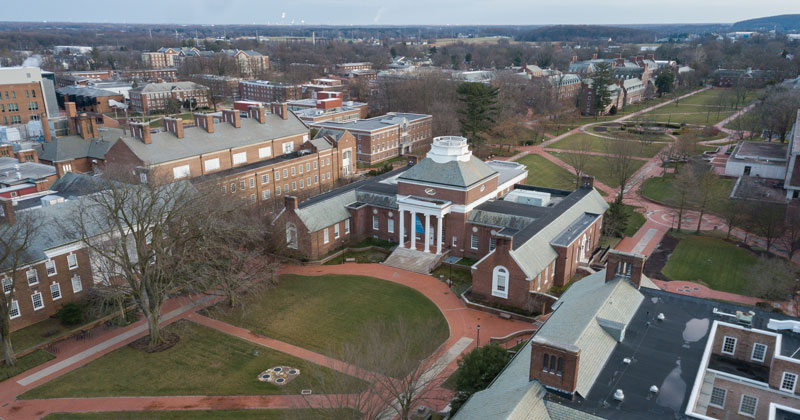 Moving into the future
Article by Diane Stopyra Photo by Evan Krape March 03, 2022
At special trustee meeting, President Assanis outlines UD's updated strategic plan
While COVID-19 continues challenging the University of Delaware — and the world — in unprecedented ways, there is light at the end of The Green.
"It has been almost two years now that our operations have been disrupted by the pandemic," President Dennis Assanis said during a special meeting of the Board of Trustees on Wednesday, Feb. 16. "But I believe we are turning a new corner."
The meeting, held via Zoom and UDLive, served to update the board on two fronts: the beginning of a promising spring semester and the state of the University's strategic plan refresh. In development since March 2021, a near-final draft of the plan is now complete, with the trustees expected to vote on it in March.
"We began work on this still relatively early in the pandemic," Assanis told the trustees. "We felt it was important because we knew, one day, we would emerge on the other side, ready for the future."
Prioritizing health and safety
Job number one.
That is how Assanis described an ongoing, Herculean effort to protect the health and safety of the University community: "It is obviously our top priority."
To date, UD has administered more than 120,000 molecular PCR COVID-19 tests on campus and purchased 75,000 rapid antigen tests to "supplement our arsenal," Assanis said, adding that the University's robust testing protocol has amounted to a "tremendous success."
Meanwhile, more than 94% of students and employees are now vaccinated, with a growing number of students, faculty and staff receiving the booster shots. The University has purchased 620,000 face masks, and this number includes more than 400,000 KN95 masks set for distribution throughout the spring semester.
"Of course, these things add to our costs, but it is the right thing to do," Assanis said.
Because of these efforts, residence halls are at capacity, housing for the spring semester almost 7,000 students who will enjoy a full slate of activities and resources. The vast majority of their courses (92% of undergraduate classes and 80% of graduate offerings) have safely returned to a face-to-face or hybrid format. The rest are remaining virtual not out of pandemic necessity, Assanis noted, but deliberate choice: "The pedagogy of teaching and learning works better."
While Blue Hens have worked hard to protect their own, they have also rallied to help others in the state. Assanis pointed to the more than 200 students from the College of Health Sciences, including approximately 50 nursing majors, who volunteered their services at Delaware hospitals during the recent Omicron surge.
"It has been a tremendous effort that shows the care we have for the community," he said. "Service is part of our mission."
A vibrant campus
Despite the challenges of the pandemic, UD has continued making great strides in all areas.
"We are a research powerhouse," Assanis said, pointing to a sample of faculty members who have received honors recently. He also highlighted UD's "phenomenal" student-athletes, who achieved a cumulative GPA of 3.2 for the fall, marking the 12th consecutive semester above 3.0. The women's basketball team is entering the conference tournament in first place, while player Jasmine Dickey remains the second highest scorer in the U.S. Assanis highlighted several people and events being recognized during Black History Month at UD, referring the audience to udel.edu for the full list of stories and programs.
These are some of the ways that the campus experience is becoming more vibrant as the pandemic slowly retreats, Assanis said. The recent creation of a Student Success Council will help retain and graduate more students, and the launch of an Intercultural Engagement Center project will advance UD's mission to promote equity and inclusion. To help ensure students can enjoy everything UD offers, Ray Chresfield has taken on the new role of assistant vice president for student life in charge of student wellbeing, and the Wellbeing Center at Warner Hall will be formally dedicated in April.
An additional highlight is the story of 15 Afghan women who escaped the Taliban takeover of their country and are now finding a new beginning on campus. Their resettlement is part of a nationwide initiative started at UD, thanks largely to the work of Scott Stevens and his team at the University's English Language Institute. As part of a separate initiative, UD is also providing housing for an additional 15 women being resettled in the community by the Jewish Family Services nonprofit.
These commitments, Assanis said, "emphasize our dedication to global activities and the internationalization of our campus."
Shaping the budget
At this point, UD is projecting a "marginally positive" surplus for the fiscal year 2022, Assanis reported.
This is due largely to temporary conditions, such as COVID-relief funding from the federal government and a labor shortage that has delayed personnel hiring. But, overall, COVID-19 costs continue to be high. Study abroad is still down, Winter Session enrollment was lower than expected and the need for financial aid is great.
However, Assanis added, there are reasons to feel optimistic.
Applications for 2022-23 are up 4.6% over this time last year, meaning all signs point to potentially record first-year class enrollment. Especially noteworthy is increased interest from Kent and Sussex counties in Delaware, indicative of a successful outreach campaign in the southern part of the state.
Additionally, operating requests for budget resources were "extremely well received" by Delaware's legislature, including an effort to increase financial aid for lower-income families.
"This is big," said Assanis, who said financial aid has increased significantly during his tenure. "I hope we are able to realize the First State Promise program, providing free tuition and fees to students whose families earn less than $75,000 a year." Additional state requests with transformational potential include expanding access to the University's Associate in Arts Program, increasing advising and tutoring services, and increasing the capacity to graduate more students in healthcare and education to address statewide worker shortages in those fields.
Of course, bringing more students to campus is only worthwhile if the University can offer them "excellent programs, great facilities and a wonderful community," Assanis said. To this end, the University's philanthropic campaign, Delaware First, "has been going great, in spite of the pandemic."
So far, the campaign has raised more than $930 million from more than 100,000 donors, with a goal of reaching $1 billion. This money supports numerous projects, including student scholarships, professorships and capital projects. Assanis said construction of Building X, a yet-to-be-named research and laboratory facility to replace McKinly Lab, will "open new horizons for interdisciplinary science" when it is completed in the fall of 2024. Also, the 21,000-square-foot addition to Drake Hall, featuring teaching and research labs, is expected to be complete later this year.
In other words, Assanis said: "Great things are happening."
Finalizing the strategic plan
Since March 2021, the University has been refreshing its strategic plan, a vision for the future of the institution shaped by a 23-person steering committee chaired by Assanis, as well as five working groups comprising nearly 150 faculty, staff and students.
"This process has been very thorough and inclusive," Assanis said. "And strategic planning is more about the process than the product. It is about engaging the community, about essentially grasping ideas from a great deal of contributors to shape a shared vision and then working together to transform it into a reality."
Today, the plan is close to being done — a draft is complete, and, after synthesizing comments from key stakeholders, the final iteration will be presented for a vote to the Board of Trustees in March. The document revolves around the University's five strategic pillars and incorporates the lessons and opportunities that have emerged from the COVID-19 pandemic. The first of these is the prioritization and expansion of student success.
"Our vision is clear," Assanis said. "We want to draw students from large and diverse enrollment pipelines, both traditional and nontraditional pathways, and lead them to success."
Among the steps for accomplishing this goal are development of a multi-year enrollment and net tuition strategy, greater leveraging of Graduate College resources and a redesign of first-year curriculum that will better help students graduate in four — or maybe even three – years. Already, the University has made great strides to grow and diversify its distinguished faculty, Assanis said.
"Ultimately, the reward for our students will be great and fulfilling careers in an ever-changing environment," Assanis said.
Equally important to the strategic plan is building a social justice foundation to support a diverse, inclusive and intercultural campus.
"We need to set our eyesight on being systematic about this, to constantly move the needle," Assanis said. "Little by little, increment by increment — that is what creates real change."
UD's efforts in this arena have already manifested in a 69% increase in underrepresented minority undergraduates since 2011, as well as the strengthening of administrative resources and structures to promote diversity, equity and inclusion. The University has also supported the UD Antiracism Initiative, and the 2021 first-year class saw an approximate 30% increase in the Black student population. To continue this momentum, the strategic plan outlines several steps, including increasing intercultural resources on campus, conducting regular focus groups to gauge progress and exploring more opportunities for increasing financial aid for high-need students.
"I want to see our faculty join these efforts, providing not only their scholarship but also their mentorship, joining hands with our staff to really create that equitable community we all aspire to," Assanis said.
A third pillar of the strategic plan is the expansion of interdisciplinary and global opportunities.
"Sometimes people ask why these two items are together," Assanis said. "Well, they're together because there is no real issue in the world that can be addressed without thinking about it on a global scale and with the collaboration of all disciplines and expertise. Think about climate change — it's not just a local issue, and it's not just an issue for one college…. We've got to join forces to solve it."
Also central to the Plan will be redefining creativity, innovation and entrepreneurship to cultivate an immersive academic culture.
"Creativity has a special place when it comes to the arts and humanities and, I think, our scientists, engineers and business people can benefit enormously from it in everything they do," Assanis said. "Think about the iPhone. It wouldn't be the marvel that it is if artists didn't work with designers and engineers and business people."
Finally, Assanis stressed the importance of reimagining intellectual and physical capital for a sustainable and boundless campus. This work requires enhancing infrastructure, while continuing to blend the physical and virtual worlds in new and exciting ways.
"During the pandemic, the [physical] University became one of endless frontiers," Assanis said. "I don't want to see that end."
While the document outlining these priorities is close to complete, it will never truly be done. The strategic plan, much like the University itself, is not static. Ushering in a new era of scholarship and world-class innovation – and whatever else the future may bring — requires open minds and open hearts.
"We are not going to die with a script," Assanis said. "If a new opportunity emerges, we will be right there to grasp it."