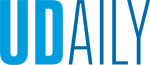 Faculty Senate holds March meeting
Article by Diane Stopyra March 21, 2022
Discussions included support for Ukraine, class scheduler functionality and Commencement
The agenda for the March meeting of the University of Delaware's Faculty Senate appeared business as usual: the approval of new and amended degree programs, a discussion about the appointment process for departmental chairs and a much-anticipated presentation on Commencement planning.
But heart-wrenching news out of eastern Europe cast a somber tone over the proceedings.
"I want to express my gratitude to all members of our community who have stepped up to join demonstrations or speak out against the invasion of Ukraine by Russia," President Dennis Assanis said, before requesting a moment of silence. "UD joins many institutions worldwide that have condemned the atrocious acts of aggression against an independent nation."
Assanis urged the University community to think carefully about avenues for supporting Ukrainian and Russian students and employees who are suffering. This is "certainly a high priority for us," he said. "We would like to work with the faculty, the Senate, the provost's office, the deans of colleges and others to explore opportunities to step up and help."
In the coming days, he added, the administration will look into allocating funds from the Blue Hen Strong Fund, initially established to help students negatively affected by the pandemic. It is also working to review the University's investment portfolio for Russian ties and disengage from any partnerships that no longer align with UD's mission.
Sen. Stuart Kaufman, professor of political science and international relations, suggested looking into ways to bring students and scholars from the region to UD.
In other news, the Board of Trustees is set to vote on the University's refreshed strategic plan on March 16, while UD's provost search is ongoing. As for the pandemic, if the current trajectory continues, "we'll be easing some of the protocols and measures as warranted," Assanis said, thanking the UD community for its ongoing patience and hard work.
Following the president's remarks, Lynn Okagaki, deputy provost for faculty affairs, provided a crucial update on changes to the class scheduler functionality for 2022 -- if more than 50% of a unit's undergraduate class sections are set for a Tuesday or Thursday, the scheduler will be asked to make adjustments. And, if more than 65% are set to begin between 9 a.m. and 1:30 p.m., the unit will be asked to make adjustments.
"The guidelines are designed to help spread course offerings across the day, alleviating bottlenecks in student schedules as well as managing physical classroom resources," Okagaki said. "Most of our departments do fall within the guidelines, so for most faculty this isn't going to cause any issues."
Generating some debate later in the meeting was a resolution on the regular agenda requiring that numerical results of advisory votes on the appointment or reappointment of departmental chairs and school directors be communicated to faculty members.
Ultimately, it was decided that, for incoming chairs, "It is probably helpful to actually know the lay of the land," said Sen. Martha Buell, professor of education and human development with a joint appointment in the Joseph R. Biden, Jr., School of Public Policy and Administration. "It is probably helpful to know whether you're going to face a lot of headwind or not."
Sen. Charles Boncelet, professor of electrical and computer engineering, offered a third perspective.
"It seems to me that the Faculty Handbook does not require or expect that faculty vote on the various candidates in a popularity poll," he said.
The resolution passed, 49-10.
The Senate also discussed a recommendation that would extend the maximum duration of continuous employment of full-time, temporary faculty members.
Sen. John Morgan, associate professor of physics and astronomy, cited cases where "full-time faculty who've been doing a good job of teaching in the desperate circumstances of the coronavirus pandemic are probably looking at either being unemployed as of Sept. 1 or possibly being offered a lot less money to teach pretty much the same courses, with no health benefits. And my resolution was drafted to address this problem by extending the maximum duration of continuous employment from three years to five years to help us get through the next year or two, after which, hopefully, the pandemic might have subsided."
Sen. Galileo took issue with changing the Faculty Handbook for this purpose. As an alternative, he introduced a substitute resolution that, he said, would provide similar relief for temporary faculty – not by permanently altering the Faculty Handbook, but by recommending to the provost that a three-year maximum be waived through academic year 2023-24. Additionally, it specified that faculty appointments deemed necessary for more than three years be appointed on the tenure track or the continuing track prescribed in the Faculty Handbook.
"This is what should be happening now but isn't always, and so it should be stated explicitly," he said.
The substitute resolution passed, 51-1.
Meanwhile, a recommendation to approve the establishment of a master of science degree in psychological and brain sciences passed unanimously, as did the Senate's consent agenda. Among the 120 items included on this agenda were recommendations to revise requirements for the undergraduate concentration in aerospace engineering and approve a new guitar minor within the applied music program.
Following these votes, Beth Brand, vice president and University secretary, gave an update on plans for Commencement: "We are very excited, putting the final touches on the weekend," she said, adding that a Commencement speaker will be announced soon.
Several senators expressed disappointment that, due to staffing challenges, smaller convocation ceremonies for individual departments will not be possible in 2022.
Finally, in good news for the Zoom-fatigued, Senate President Chris Williams, professor of entomology and wildlife ecology, said the Faculty Senate is planning to convene virtually only once more, in April, before resuming in-person meetings. If all goes according to plan, the May session will likely take place in the Audion on UD's STAR Campus.
Additionally, Williams reminded the Senate that nominations for president and president-elect need to be finalized and will hopefully be announced in April, so "please, please, please consider joining our merry band," he said. "It has really been a rewarding experience for all of us."