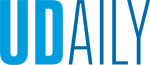 Blue Hen Strong Fund
Article by Christine E. Serio-Shively Graphic by Heidi McDonough June 22, 2021
As student needs evolve, the fund provides support for more opportunities
At the University of Delaware, the community of alumni, parents, friends, faculty, staff and students truly are Blue Hen Strong.
In May 2020, the University created the Blue Hen Strong Fund to address the unforeseen financial burdens of students during the coronavirus pandemic. To date, more than 6,500 donors have contributed more than $767,000 to the Blue Hen Strong Fund in support of UD students.
"The outpouring of support for the Blue Hen Strong Fund is inspiring and humbling," said Jim Dicker, vice president of development and alumni relations at UD. "The University community has truly answered the call to help Blue Hens in the most need, providing our students with immediate and long-term resources so they can succeed at UD and beyond."
The contributions have already made a profound difference in the lives of students — providing tuition assistance, support for housing and food, advanced technology and assistance through a laptop loaner program and more. As student needs for resources shift and they continue to navigate the ever-changing environment, the Blue Hen Strong Fund — fueled by generous donors — is now providing support to enhance two additional UD student resources: the Center for Black Culture's (CBC) Each One Reach One (EORO) Mentoring Program and the Career Center's Student Internship Grant program.
The EORO Mentoring Program was created in 1994 with the mission to provide first-year Black students with a peer mentor from an upper class to help them transition from high school to college, providing support to create community among Black Blue Hens. The program offers educational and leadership workshops, mentoring events and affirms positive racial identity development. The ultimate goal of the mentoring program is to provide meaningful support and to encourage students to continue their academic journeys at UD through graduation.
"I really believe in EORO. I joined as a freshman, and it helped connect me to the Black community at UD and to build the relationships that I have with current and past students as well as staff today," said Aliyah Bennett, Class of 2021. "EORO taught me how to become a better me and be more honest and open with myself about my path in life."
As EORO continues to have great success, the new current use funding will expand the program to include more extensive alumni connections with students.
"We are appreciative of the opportunity to expand this program because the Blue Hen Strong Fund support comes at a time when racism in America continues to create navigational challenges on many levels," said Kasandra Moye, director of the CBC. "So, helping the first-year Black students feel more confident and connected on their path to success at UD and beyond is more important than ever. For the next several months, the CBC will engage with key stakeholders to develop a multi-year action plan to ensure greater success for our students."
The Student Internship Grant program will also benefit from the Blue Hen Strong Fund this year, providing financial support to students for unpaid internships, often found in the government, public policy, nonprofit, social service, arts, media and entertainment sectors. These grants of up to $1,500 for Winter Session and $4,000 for the Summer Session offset living, travel and other costs associated with completing these experiences.
By eliminating the financial challenges associated with unpaid internships, students will have the opportunity to gain critical professional experience, develop new skills, better understand career paths and increase their employability by graduation.
"Results from two recent employer surveys shows that relevant internship experience sways a hiring decision more than GPA, major or other criteria," said Nathan Elton, director of UD's Career Center. "Some students must forgo hours at paying jobs to find the time to complete internships in industries where these experiences are frequently unpaid. We want students to pursue and complete the most impactful internships that will advance their careers and not be held back by financial hardships."
Applications for internship support increased by 266% over the past two summers and only 10% of applicants received grants in summer 2021 due to funding availability. The support from the Blue Hen Strong Fund will ensure the Career Center has the funding to provide grants for more students in need now as well as meet the growing need for student internships.
Sharon Kung, Class of 2022, is majoring in biological sciences with a focus on pre-health through the Medical Scholars Program to prepare for medical school. Kung received internship grants last summer and for the recent Winter Session, which allowed her to have meaningful, hands-on experiences with patients through a local physician's office.
Last summer, Kung spent her time identifying and calling patients who were behind on wellness appointments, lowering the percentage of patients with care gaps. During the winter, she interned with the same office, but focused her time on organizing two community blood drives in Newark, Delaware — one with the American Red Cross and one with the Blood Bank of Delmarva. The drives collected enough units to save 180 lives, as well as some convalescent plasma for COVID-19 patients.
"In both experiences, I was exposed to the healthcare environment and worked with a diverse population," Kung said. "I'm truly grateful for the opportunity to pursue the internships. As a future practitioner, they gave me experience interacting with patients and that's not something I can get in a classroom. During COVID, many internships have been virtual, but the grants allowed me to do mine in person since I used them to pay for housing. Being able to be in the healthcare setting and interact with patients and blood donors in person really enhanced my experience."
With the new financial support from the Blue Hen Strong Fund, Elton said he is excited for more students to have the same kinds of transformational experiences.
"We're grateful to all of the members of the UD community who have given to the Blue Hen Strong Fund," Elton said. "Every gift, no matter the size, has helped students build connections, develop career-ready skills and thrive in the job market and workplace."
As student needs for resources and opportunities continue to shift, the Blue Hen Strong Fund will remain an unrestricted fund to continue to help Blue Hens with the greatest need. To make a gift today, click here.