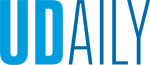 Understanding why women kill
Article by Colin Heffinger Photo by iStock June 22, 2022
UD professor investigates commonalities among women who commit homicide
"Sexual abuse can change the entire internal stress system," Brewer-Smyth said. "This creates situations where they may be prone to overreact."
In addition, she said, damage to the brain's prefrontal cortex from brain injuries suffered during abuse can lead to decision-making problems. Often, when combined with alcohol consumption, catastrophic results follow.
In one analysis, Brewer-Smyth tracked patterns showing female perpetrators were more likely to be victims of childhood sexual abuse, domestic abuse and traumatic brain injuries (TBI's). These women accessed healthcare for abuse-related injuries more often than women who committed lesser crimes and those without criminal records. The takeaway — prevention of homicide starts with preventing abuse. 
"The human and financial cost of abuse is exorbitant," she said. "It's more important to do what we can to prevent homicide and other violent crimes by trying to prevent abuse and by working earlier with survivors after childhood abuse."
Too often healthcare providers miss signs of abuse. They simply care for women's injuries and unwittingly release them back into a dangerous environment. Brewer-
Smyth said her study showed most abused women who accessed the healthcare system lied about their injuries to avoid further retaliation from their abusers. These women are often reliant on their abuser for food and shelter, making them less likely to report. 
"Healthcare providers need to dig deeper into the causes of injuries. Often when there is physical abuse, there is sexual abuse as well," Brewer-Smyth said. 
Healing from abuse
The research suggests that hormones are unbalanced in sexually abused women in the same way as women who commit homicides and other crimes. These risk factors are associated with adverse health outcomes, including violent behaviors later in life.
Another published article by Brewer-Smyth suggests that creating programs to protect female abuse victims and prevent further abuse, through resources such as homeless shelters and churches, could repair cortisol patterns for improved healing.
The critical time to intervene is when women access healthcare or other community resources as a result of abuse or while trying to find ways to support themselves or their children after escaping an abusive relationship. Engaging these women at community resources, such as homeless shelters, creates an opportunity to provide needed support and time for them to recover.
Religion improves recovery
Coauthor Harold G. Koenig, professor of psychiatry and behavioral sciences and associate professor of medicine at Duke University, provided insight into the impact of homeless shelters for recovery of abuse victims. 
"Churches provide services, connections and supportive relationships for those who have survived abuse," Koenig said. "Spirituality and religious involvement help victims cope with the reality of abuse. This helps bring cortisol regulation back to normal."
Brewer-Smyth and her team reached out to the Wilmington Sunday Breakfast Mission (SBM) to study 21 women living there over a one-month period. The SBM provides support designed to improve these homeless women's physical, mental, behavioral and spiritual health.
The study presented evidence that providing food, shelter, protection from abusers and restricting alcohol intake were important to meaningful healing. Also, being involved in faith-based programs helped maintain recovery over the long term.
Forgiveness of self, others and their situation provides homeless women the opportunity to recover. This can be applied to female survivors of childhood sexual abuse by creating a safe space and resources to heal from their trauma.
According to Koenig,  "the homeless women population" is growing and needs to be addressed effectively.
"Kathleen's research is focused on targeting this issue and developing a solution," Koenig said. "As religion declines in this country, there may be increased long-term consequences, especially for homeless women who face extremely high and consistent levels of stress."
Future research opportunities
Due to the small sample size in the latest study, more research is needed with larger and more diverse populations to determine the long-term impacts of these solutions.
"Looking forward, we are working on getting funding for a larger research sample to see the differences across a variety of settings," Brewer-Smyth said. "We aim to determine how these homeless shelter programs differ and continue to discover how enriched environments such as the Sunday Breakfast Mission may impact recovery."
Additionally, these findings are similar for males, however, violent males are more likely to be physically abused, while childhood sexual abuse is a greater risk factor for female homicide perpetrators. School officials and healthcare providers can identify and intervene with young children at risk for violent behavior, especially those impacted by adverse childhood experiences such as exposure to violence, abuse, neglect and discord in the home. 
"Effective prevention strategies emphasize healthy social connections, inclusion, helping people feel cared for, and fostering a supportive climate," Brewer-Smyth said. "When someone feels isolated and not cared for, a little kindness can go a long way in de-escalating a potentially violent person." 
Coauthors of Brewer-Smyth's second article include Koenig, who served as consultant and editor, Katherine Kafonek, Tyler Adams, Adrian Raine and Douglas A. Granger. Brewer-Smyth wrote a book that details the neuroscience of trauma and evidence-based interventions for resilience and healing throughout the life course.
Additional information 
For more information or to provide a tax-deductible donation to continue this work: Pathways to Healing for Women after Abuse and other Trauma, visit here. HenFunder, UD's crowdfunding platform, provides an easy way to directly support a variety of campus projects, scholarships, athletic programs and other much needed student resources.