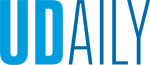 Ocean Currents Lecture Series
Article by Adam Thomas June 10, 2022
Professor Clara Chan to give next Ocean Currents Lecture on Thursday, June 16
Clara Chan, professor in the University of Delaware's Department of Earth Sciences, will give the next Ocean Currents lecture on Thursday, June 16, beginning at 7 p.m. The lecture is titled "The tiniest architects on Earth: How microbes make minerals." The Ocean Currents Lecture Series is sponsored by UD's College of Earth, Ocean and Environment and Delaware Sea Grant.
This lecture will be on-line only.
For further information and to register, please visit: https://ud.alumniq.com/index.cfm/events:register/home/eventId/8273
If you have previously registered for a different Ocean Currents lecture, contact Mark Jolly at markjvb@udel.edu.
For further registration assistance, please email alumnet@udel.edu.