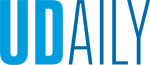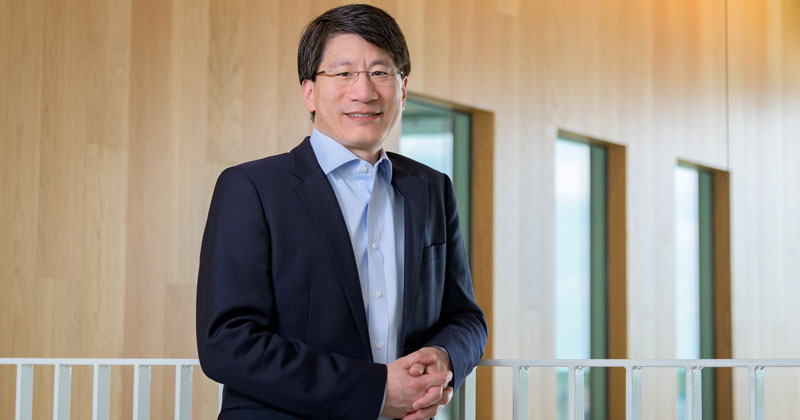 Research leadership
Article by UDaily staff Photo by Evan Krape June 29, 2022
Kelvin Lee appointed interim vice president of research, scholarship and innovation at UD
Kelvin H. Lee has been appointed interim vice president for research, scholarship and innovation at the University of Delaware, President Dennis Assanis announced today.
Dr. Lee, whose appointment is effective July 1, is Gore Professor of Chemical and Biomolecular Engineering at UD and institute director for the National Institute for Innovation in Manufacturing Biopharmaceuticals (NIIMBL).
"Kelvin Lee brings a wealth of expertise, insight and leadership experience to this important role," Assanis said, "and I am grateful for his commitment to UD and for taking on this assignment as we conduct a national search to fill the position permanently. Kelvin is widely respected across the campus, and his extensive knowledge of the University and our research operations will serve the institution well during this interim period."
"I appreciate the opportunity to serve UD's research community, building from the strong foundation and working with President Assanis to grow and enhance our research enterprise," said Lee.
"We know that Dr. Lee will provide valuable leadership to UD's research enterprise during this interim time. And we have confidence in the commitment that he and his leadership team have in ensuring NIIMBL's continued growth and success," said Mike Molnar, NIST Office of Advanced Manufacturing director.
A member of the UD faculty since 2007, Lee is known for his impact on U.S. innovation policy in Washington, D.C., his work to catalyze advanced manufacturing innovation in the United States and his impact on diverse technical areas including proteomic methods, Alzheimer's disease diagnosis and biopharmaceutical manufacturing. He has six patents and one more pending.
Before taking on leadership role with NIIMBL, he served from 2008-17 as director of the Delaware Biotechnology Institute, where he increased biotechnology research, education and workforce development in the state of Delaware.
Among many honors, Lee was recently named a fellow of the National Academy of Inventors, a designation that recognizes individuals who have "demonstrated a spirit of innovation in creating or facilitating outstanding inventions that have made a tangible impact on quality of life, economic development and the welfare of society." He is also a fellow of the American Association for the Advancement of Science (AAAS) and the American Institute for Medical and Biological Engineering (AIMBE).
A graduate of Princeton University, he received his master's and doctoral degrees from the California Institute of Technology and also studied at the Institute of Biotechnology of the Swiss Federal Institute of Technology.
Lee succeeds Charlie Riordan, who is retiring from UD to become provost at Hofstra University.