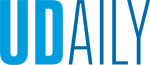 New role for Riordan
Article by UDaily staff February 10, 2022
Charles Riordan named provost at Hofstra University
Charles G. Riordan, vice president for research, scholarship and innovation and a member of the University of Delaware faculty since 1997, has been named provost and senior vice president for academic affairs at Hofstra University in Hempstead, New York. His appointment is effective July 1.
"The University of Delaware, my home for a quarter century, has afforded me opportunities I could not have imagined," Riordan said. "It has been a privilege and great fun to come to campus each day to engage with outstanding students, conduct research in state-of-the-art facilities, collaborate with world-class scholars and work with visionary leaders to enhance UD's mission and impact. I am grateful for the relationships built and will carry the Blue Hen spirit with me."
"Charlie Riordan has made outstanding contributions to our University throughout his distinguished career over the past 25 years. Most recently, as an integral member of our senior leadership team, he advanced the overall University research profile and stewarded entrepreneurship and innovation to new levels of impact," said UD President Dennis Assanis. "While we are sad to see Charlie leave UD, I know the entire University community joins Eleni and me in wishing him great luck with the success he deserves in his new role as provost at Hofstra."
Provost Robin Morgan said, "Charlie Riordan has contributed significantly and in multiple ways to teaching, scholarship and service at UD as a faculty member, department chair, vice provost for graduate and professional education and as vice president for research, scholarship and innovation. In all these roles, he never lost sight of the mission and core values that define UD. Charlie will be greatly missed, and we know with confidence that he will significantly and selflessly serve Hofstra as he has served us."
Riordan will continue to serve as vice president for research, scholarship and innovation through June 30. An interim vice president will be identified and a search committee will be appointed in the coming months.
At Hofstra, Riordan will serve as the chief academic officer with responsibility for the operation of the university's academic units, including all of its schools and colleges, as well as the libraries, with the exception of the medical school, which reports directly to the president's office. He also will chair the University Senate, Hofstra's major shared governance organization.
"I am delighted to welcome Charlie Riordan to Hofstra University," said Susan Poser, president of Hofstra University. "During a distinguished career at the University of Delaware, Charlie Riordan has been a teacher-scholar, an academic leader, a visionary and a builder, and he has a record of creating partnerships between the academy, business and government. I am thrilled to have someone with Dr. Riordan's depth of experience and knowledge in research, academics and student success as a partner in building Hofstra's future."
About Charles Riordan
Riordan has served as vice president for research, scholarship and innovation at UD since 2016, advancing and supporting UD's research enterprise, which exceeds $180 million annually in externally funded projects. He has played a major role in shaping the Science, Technology and Advanced Research (STAR) Campus, including the development and launch of the National Institute for Innovation in Manufacturing Biopharmaceuticals (NIIMBL), funded by the largest awards in UD history. During his tenure, Riordan also developed and built the Center for Biomedical and Brain Imaging, initiated the Data Science Institute, and oversaw the design and programming of the Ammon-Pinizzotto Biopharmaceutical Innovation Center. With Assanis, he led the creation of the Delaware Innovation Space Inc., a public-private nonprofit incubator, along with founding partners the state of Delaware and DuPont, and he currently serves as chair of its Board of Directors.
His responsibilities have included research policy development, sponsored program administration, research integrity and assurance, facilitating research development opportunities, federal government relations and the development of core facilities. He also has oversight of the Office of Economic Innovation and Partnerships (OEIP) and the University's six multidisciplinary research institutes.
An inorganic chemist, Riordan joined the UD faculty in 1997, served as chair of the Department of Chemistry and Biochemistry from 2002 to 2007 and was named vice provost for graduate and professional education in 2010. He was appointed vice provost for research in 2012 and deputy provost for research and scholarship in 2014. In 2014-15, he chaired the executive committee of UD's Delaware Will Shine strategic plan.
His honors include the University's outstanding doctoral graduate advising and mentoring award in 2008, being named a fellow of the Royal Society of Chemistry in 2010 and being elected a fellow of the American Association for the Advancement of Science in 2013.
A graduate of the College of Holy Cross, he earned his doctorate at Texas A&M University.
About Hofstra University
Hofstra University is a nationally ranked and recognized private university in Hempstead, New York, and it is the only school to ever host three consecutive presidential debates (2008, 2012 and 2016). Students enjoy the best of both worlds on a suburban campus with easy access to the cultural, recreational and professional opportunities of New York City. Small classes feature personal attention with the resources, technology and facilities of a large university. More than 165 undergraduate program options and 175 graduate options are available in the liberal arts and sciences, education, health professions and human services, as well as the Peter S. Kalikow School of Government, Public Policy and International Affairs, the Fred DeMatteis School of Engineering and Applied Science, the Frank G. Zarb School of Business, the Lawrence Herbert School of Communication, the Maurice A. Deane School of Law, the Hofstra Northwell School of Nursing and Physician Assistant Studies, and the Donald and Barbara Zucker School of Medicine at Hofstra/Northwell. Hofstra is home to more than 10,000 students from around the world who are dedicated to civic engagement, academic excellence and becoming leaders in their communities and their careers.