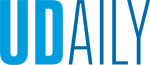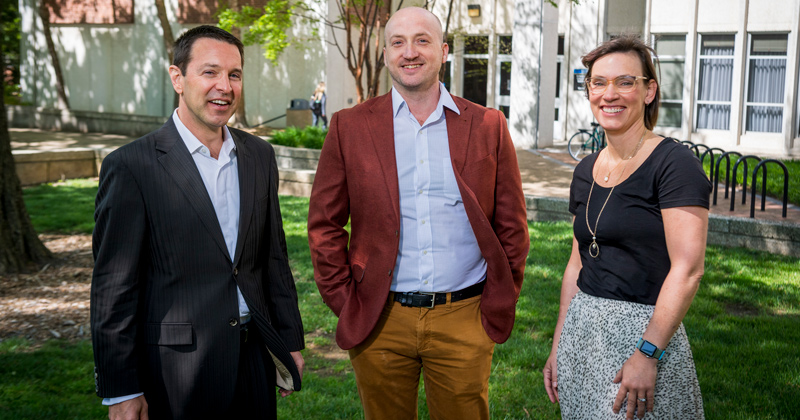 Delaware career and technical education
Article by Jessica Henderson Photo by Kathy F. Atkinson June 09, 2022
UD researchers partner with Delaware Department of Education to examine equity and access in career and technical education
Career and technical education (CTE), or educational programs that specialize in the skilled trades, applied sciences, modern technologies and career preparation, offer students diverse pathways to exciting careers in agriculture, architecture, construction, business management, health science, information technology and more.
Many CTE programs also offer attractive benefits, such as allowing students to earn college credits and industry-recognized credentials while they are in high school. In addition, research has shown that participation in CTE is associated with high school completion, reduces the time it takes to complete a college degree and leads to increased earnings in the labor market.
But do all Delaware students have the same access to these exciting programs? And do all programs confer the same economic benefits to the participating students?
With a nearly $1 million grant from the Institute of Education Sciences, the University of Delaware's Kenneth Shores, assistant professor in the College of Education and Human Development's (CEHD) School of Education (SOE), Henry May and Elizabeth Farley-Ripple, both associate professors in the SOE, will partner with principal investigator Luke Rhine of the Delaware Department of Education (DDOE) to answer these questions.
"There are many different CTE programs available to students throughout Delaware," Shores said. "This diversity is great, since it lets students find the right match, but it also opens the possibility for inequality. First, we'll map out the availability of programs of study to different student populations and test whether some groups of students, such as those from economically disadvantaged communities, have less access to this diversity than others. Second, we'll evaluate whether these different programs of study provide different economic benefits. For example, do nursing programs provide the same economic benefits as agriculture?"
Examining equitable access
At the center of this examination of CTE in Delaware is a deep focus on equitable access to and impacts from CTE participation. Delaware offers CTE programs of study in 41 out of 45 public high schools, including its three technical school districts, 16 comprehensive or traditional school districts, seven charter school districts and two state institutions serving at-risk youth. These programs vary in the number of CTE courses, the types of aligned postsecondary coursework, the intensity and duration of work-based learning placements and the school or district instructional philosophy.
With attention to 10 cohorts of Delaware students attending public schools in grades 6-12 for school years 2010-2011 to 2019-2020, the research team will document students' CTE participation to understand the factors that influence their enrollment, their program of choice and their success within the CTE program. The team will also explore the links between students' CTE participation and their postsecondary education and occupational outcomes. Finally, the team will determine the impacts of attending a dedicated, intensive CTE high school in comparison to the impacts of attending a traditional high school.
"Overall, the project is designed to accomplish two things: provide the highest quality descriptive and causal evidence possible to understand the availability and efficacy of Delaware's CTE programs and to translate that research into policy. Our team at UD has extensive experience in both of these areas," Shores said.
Educational expertise and partnership
The project is unique in the range of expertise within the research team and in its partnership with DDOE. Within UD, the team includes Shores, who offers expertise in the area of school finance and inequality in educational outcomes, May and Farley-Ripple, who offer expertise in evaluation and Delaware educational initiatives, Gail Headley, who is a data scientist within CEHD's Center for Research in Education and Social Policy (CRESP), and Jeff Klein, associate director of CRESP.
Yue Huang, a doctoral student in the SOE's Ph.D. in Educational Statistics and Research Methods program, will also work with the research team. Huang will offer expertise in managing large-scale longitudinal data and applying advanced statistical techniques.
At DDOE, the team will work primarily with Luke Rhine, associate secretary for workforce support at DDOE, who serves as principal investigator on this project.
"The DDOE is our critical ally in this project. It will be providing us with administrative data for students, teachers, classrooms and schools," Shores said. "These data will let us understand the availability of CTE programs of study. DDOE will also provide access to postsecondary data, which is how we will be able to link high school participation in CTE to college-level outcomes. Finally, DDOE will support us in the acquisition of labor market data through the Department of Labor."
Informing educational policy
Given its partnership with DDOE, the results from this project will inform educational policy decisions and the administration of CTE at the state level.
For example, DDOE may use the results of this project to consider equitable CTE and dual enrollment policies, revisions to CTE programs of study, school counseling and student advisement policy, state accountability policy, technical assistance to local education agencies and communication to engage students and their families in decision-making regarding secondary and postsecondary education.
"The availability of CTE programs of study at the high school level is not necessarily the only or primary factor explaining CTE participation, but it is one factor that policymakers can control directly," Shores said. "Student interest is likely a big driver, and interest can vary across student subgroups considerably. We suspect that high school guidance counselors would be important personnel to target in future policies, as they have a profound effect on student academic success broadly. As a first step, I think it's important to understand who participates, what they participate in and which program generates better outcomes."
To learn more about research in educational policy at CEHD, visit CEHD's Education and Social Policy research webpage.