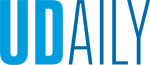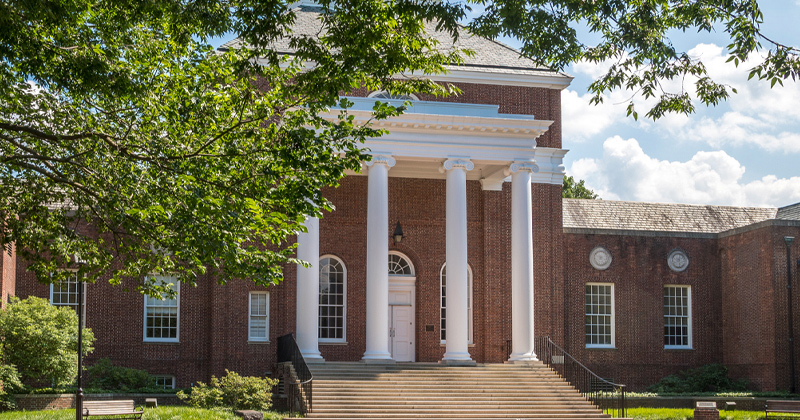 Philanthropic success
Article by Christine E. Serio-Shively Photo by Kathy F. Atkinson July 22, 2022
More than $100 million raised by generous donors in fiscal year 2022 to support UD students, faculty, staff and programs
Thanks to the generosity and engagement of many, the University of Delaware ended fiscal year 2022 with nearly 25,000 alumni, friends, employees, students and parents contributing an astounding $100,433,129 to support critical causes, initiatives and programs at the University between July 1, 2021, and June 30, 2022.
"The warmth and generosity of the thousands of UD friends, alumni and supporters is astounding, and their incredible giving this past year will make a tremendous difference for our Blue Hen community," said UD President Dennis Assanis. "I am truly grateful for their commitment to the success of our students, the innovation of our faculty and staff and the transformative power of philanthropy at the University."
Philanthropic support continues to make a meaningful impact on thousands of current and future students with tuition support, experiential learning opportunities, mentoring programs and more. In addition, countless talented faculty are being recruited and retained with support and many are empowered to create new or expand existing research projects with far-reaching impact. The campus itself continues to evolve through the development of innovative spaces and partnerships including state-of-the-art facilities and collaborations that create new opportunities for the UD community.
Jim Dicker, vice president of development and alumni relations, said, with the fundraising total exceeding $100 million, this has been one of the most successful years of donor support.
"I continue to be humbled and inspired by the incredible outpouring of generosity from our Blue Hen community that truly surpassed all expectations, resulting in one of the most impactful fundraising years for UD," Dicker said. "Every gift — whether it be $50 or $1 million — has contributed to the remarkable success of this past fiscal year, all directly translating to advancements in discoveries, student and academic programming, facility renovations and so much more."
Successes fueled by philanthropy in fiscal year 2022 included key gifts and partnerships. The giving was focused on increasing support for student resources and experiences as well as growing collaborations with industries and departments across campus to advance health innovations:
The Blue Hen Strong Fund continues to be among the top funds supported at UD. This past fiscal year, 3,846 supporters contributed more than $398,000 to the fund. The Blue Hen Strong Fund continues to directly and immediately support the evolving needs of students including expanding mentoring programs, creating more access to technology, increasing internship grants, providing emergency housing and tuition support and more.

The fifth annual I Heart UD Giving Day on May 4, 2022, brought more than 6,600 donors together to raise $1,059,000 million for 137 fundraising projects led by students, faculty, staff and alumni.

The new Institute for Engineering Driven Health launched with a generous multimillion-dollar gift from David and Connie Helwig, both 1973 graduates of UD's College of Engineering and Lerner College of Business and Economics, respectively. The Institute for Engineering Driven Health is led by the College of Engineering in partnership with other units across the University, and will focus on the discovery, development and commercialization of technologies to significantly advance healthcare. Read more here.

The University and Waters Corporation partnered to open Immerse Delaware Lab in the Ammon Pinizzotto Biopharmaceutical Center. The new innovative space is a fully functional bioprocessing lab enabling a dedicated focus on the entire manufacturing process of drug treatments. It gives students, faculty and industry researchers access to use and evaluate state-of-the-art analytical technologies from Waters as well as novel analytics, consumables and software that will enable the next generation of biotherapeutics. Read more here.
In October 2022, the University announced the extension of the Delaware First: The Campaign for the University of Delaware with a new goal of $1 billion. UD will continue to build on the Campaign's momentum, fueled by generous donors, to inspire more supporters to help redefine student success through holistic approaches to their UD experience and encourage our students and faculty to invent tomorrow with impactful discoveries that have far-reaching impact well beyond campus.
"We cannot thank our donors enough for supporting the causes, colleges, programs at the University that mean the most to them and advancing critical Delaware First initiatives," Dicker said. "Together, we truly are transforming the lives of those who will transform the world."
About the Office of Development and Alumni Relations
The Office of Development and Alumni Relations (DAR) engages donors, alumni, friends, parents, faculty, staff and students in a lifelong relationship and fosters a tradition of philanthropy to strengthen the University of Delaware's legacy as one of the great public institutions of higher education in America.
DAR is pleased to share that it recently won an international Circle of Excellence Award from the Council for Advancement and Support of Education (CASE) for the Philanthropy is Everywhere video, which highlights the many ways donor support makes a difference at the University. The awards are the premier recognition program for the university advancement sector and more than 4,500 entries from 28 countries were submitted in 2022.
About the Campaign
Delaware First: The Campaign for the University of Delaware was publicly launched on Nov. 10, 2017. The comprehensive engagement and fundraising campaign unites Blue Hens across the nation to accelerate UD's mission of cultivating tomorrow's leaders, creating solutions to grand challenges, inspiring innovations and transforming lives. The united effort will help create an extraordinary student experience at UD and extend its impact on the region and the world.
Building on the record-breaking support and generosity evidenced by the Campaign, on Oct. 7, 2021, the University announced the extension of Delaware First with a $1 billion goal to further fuel change and innovation for students, faculty, campus and the world.
For more information, call 302-831-2104 or email campaign-info@udel.edu.