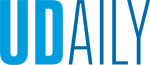 Serving up success
Article by Kate Zincone Photos courtesy of Ben Quinutolo and Chris Giuditta July 22, 2022
UD senior balances his food truck business and Pepsi internship
Most first-year University of Delaware students want to soak up the sun before heading to campus, but, in 2019, Ben Quinutolo spent his summer months becoming a business owner.
Now a senior with a major in food science with a concentration in operations and management, Quinutolo is a proud co-owner of Ono Bowls Food Truck, a partner of the Ono Bowls acai bowl and smoothie bar located in Westfield, New Jersey.
With his business partner Chris Giuditta, Quinutolo owns and operates two food trucks. One is stationed in Toms River, New Jersey; the other is a catering truck that travels to events across the Garden State.
At just 14 years old, Quinutolo became the first employee of Ono Bowls, founded by Patricia Caminos in 2015. At age 17, Quinutolo became Caminos' intern, learning the ins and outs of the business.
"I learned about all the business aspects, margins, who to reach out to for sources, plastics, food, anything along those lines, so I already had that in the back of my mind," Quinutolo said.
By the time he was heading to UD, he and Giuditta had an additional goal in mind — transform Ono Bowls into a fully-functioning food truck.
By June 2019, Quinutolo and Giuditta were operating 60 hours each week out of the small, pink truck that became their headquarters. The duo invested $20,000 into the truck and worked the first summer unpaid to get the business off the ground. Their hard work paid off and, after a few months of dedication, Quinutolo earned his first profit just days before heading to campus.
"Two weeks before I was going to my first semester of college, we finally broke even and we celebrated. It was probably one of my favorite days I've ever had," Quinutolo said. "We were so excited for our second season without all that debt."
In the summer of 2020, Quinutolo knew he'd have to find a way to make ends meet during the height of the pandemic. Realizing the increasing impact of social media, he capitalized on the internet's fastest-growing platform — TikTok. The OnoBros TikTok page established Ono Bowls' social media presence and soon skyrocketed Quinutolo to success. The account grew from 100 to 15,000 followers in the span of one day, and that number has since increased to almost 70,000.
OnoBros has continued to grow exponentially, sparking their expansion into a catering truck and allowing Quinutolo and Giuditta to hire additional employees to help run the day-to-day operations.
Hiring additional employees was necessary to accommodate the growing business, particularly this summer, while Quinutolo is busy with an internship. He manages his responsibilities from Valhalla, New York, where he works as an intern for PepsiCo. The internship allows him to showcase his food science education. He pursues both culinary and lab work, testing products and developing recipes. Much of his time is spent in the culinary innovation lab, helping him learn how to create new ideas to eventually take back to the trucks.
"[Caminos] just gave me so much room to grow and learn about everything. She was so supportive and I always wanted to help her, so I started helping create new menu items on the board," Quinutolo said. "That's kind of why I'm at the internship I am today because I'm in a certain section of it where it's culinary innovation and then also prototyping."
The food available at Ono Bowls is 100% plant-based with a focus on environmental impact. Sustainability and environmental conservation are important to Quinutolo; several of his UD courses help reinforce these values. The senior enrolled in a broad range of courses that take him from the farm, to the lab and to the traditional classroom. He is learning product development, environmental science, nutrition and entrepreneurship — applying this knowledge to his work.
"I've learned a lot through some of my classes that harnessed what I already had, and I also used my general passion for the industry," Quinutolo said. "Food science has given me the mechanical skills and I'd say entrepreneurship is fueling my fire with making new products. It allows me to be more creative."
This passion and work ethic has carried him and the Ono Bowls Food Truck to success, and he looks forward to using his UD education to fuel future growth. Always looking to expand his knowledge base, Quinutolo also takes courses in UD's Food Innovation and Entrepreneurship Certificate offered through Horn Entrepreneurship and the College of Agriculture and Natural Resources.
"My goal in my long-term career would be to create a branch of a product or start a company that is environmentally conscious and really good for you," he said.