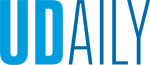 UD online graduate programs among best in nation
Article by Adam Kamras Photo by Kathy F. Atkinson January 25, 2022
MBA, education, engineering and nursing recognized by U.S. News
Four University of Delaware online graduate programs are positioned among the best in the nation in five rankings by U.S. News & World Report in its 2022 U.S. News Best Online Programs.
The Alfred Lerner College of Business and Economics has the 28th Best Online MBA Program and 18th Best Online MBA Program for Veterans; the College of Education and Human Development has the 28th Best Online Master's in Education Program; the College of Engineering has the 74th Best Online Master's in Engineering Program; and the College of Health Sciences has one of 45 programs ranked 135th-179th in the Best Online Master's in Nursing Programs.
"It's fantastic to see that the University of Delaware is once again being recognized for its outstanding online graduate programs, and it's especially exciting to see Health Sciences join Lerner, Education and Engineering in being listed among the top programs in the country," said Louis F. Rossi, dean of UD's Graduate College and vice provost for graduate and professional education. "A graduate degree is a valuable and desirable credential in many fields. Ours are popular with students from around the country and the world because we offer exceptional quality at a competitive price. Part of our mission is to broaden access to our programs by leveraging the latest technology and our talented instructional design team without sacrificing the high quality that the new rankings represent."
Based on the five general categories of engagement, expert opinion, faculty credentials and training, student excellence, and student services and technologies, programs are evaluated using data reported by the institutions to U.S. News in statistical surveys and from data collected in separate peer reputation surveys. To be eligible for the Best Online Programs for Veterans rankings, a program has to be ranked among the top half of schools in its respective Best Online Programs ranking, the institution must be certified for the GI Bill, and the program must have enrolled a critical mass of students with military backgrounds.
"Receiving this recognition and ranking from U.S. News means that our online graduate degrees continue to help our students achieve their career and educational goals with useful, research-based knowledge taught by our top-tier faculty," said George Irvine, UD associate vice provost for Professional and Continuing Studies. "We are particularly happy to have our College of Health Sciences recognized along with our previously recognized online programs from our colleges of Education and Human Development, Lerner and Engineering."
Online MBA
The UD Online MBA program offers five areas of emphasis: business analytics, finance, healthcare management, strategic leadership and international business. Four departments in the Lerner College (accounting and management information systems, business administration, economics, and finance) contribute core and elective courses to the online program, which features intensive seven-week terms, advanced digital curriculum with robust interaction with faculty and peers, and access to personal career coaching.
"Being recognized as a top-30 program among the 350-plus accredited programs attests to our ongoing commitment to the quality of our Online MBA program," said Bruce Weber, dean of UD's Lerner College. "We invest in a transformative experience and our students' ultimate success. We constantly curate the content of our offerings and update our course designs to keep pace with business developments today. We are proud that our program continues to grow, now attracting a record number of students from across the nation. The fall enrollment of 480 makes it the largest graduate program at UD."
Education and Human Development
The College of Education and Human Development offers four online master's degrees in literacy, teacher leadership, educational technology, and exceptional children and youth. Across all programs, full-time faculty renowned for both teaching and research designed the curriculum to meet the needs of aspiring educational professionals and certified teachers within a flexible and engaging format. Courses run for five, seven and 14 weeks, depending on the program.
"I'm thrilled that we have again been recognized among the top 30 of more than 300 programs from U.S. News and World Report, especially at a time when online education is both necessary and under scrutiny," said Gary Henry, dean of the College of Education and Human Development and professor in the School of Education and the Joseph R. Biden, Jr. School of Public Policy and Administration. "The dedicated faculty and researchers who oversee and teach these courses are at the forefront of their fields. They are committed to developing engaging and effective programs grounded in research in online education and in their respective fields. In each online program, we provide our students with knowledge and skills necessary to effect positive change in their classrooms, schools and beyond."
Engineering
Online graduate engineering programs are offered by the University of Delaware in applied bioinformatics (certificate), railroad engineering (certificate), cybersecurity (certificate and degree), electrical and computer engineering (degree), mechanical engineering (degree), and composite manufacturing and engineering (certificate). Online students take the same courses that full-time, on-campus engineering students take, enabling synergy between research and industry.
Nursing
The master of science in nursing offers nurses a program that prepares them for advanced practice roles in today's complex healthcare systems. Students are prepared to provide and manage care for patients–individually and in groups — with emphasis on understanding the clinical progression of patients, care transitions and processes, and evidenced-based practice. Courses are offered in a hybrid format with clinical rotations secured in each student's state of residency.
"We prepare nurses to meet societal healthcare needs through a robust, holistic curriculum that allows our students to learn and hone skills that will enhance the lives of their patients," said Elizabeth Speakman, chair of UD's School of Nursing. "By offering our graduate programs online, we're able to meet the diverse learning needs of adult learners wherever they are and connect them with our highly sought-after faculty. We are honored to be recognized as among the best in the country."