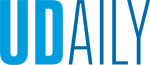 'Understanding the War in Ukraine'
Article by College of Arts and Sciences staff February 25, 2022
Panel discussion set Feb. 28, in person and online
"Understanding the War in Ukraine" will be the subject of a free, public panel discussion with UD scholars, scheduled at 3:30 p.m., Monday, Feb. 28, in the Gore Recital Hall of the Roselle Center for the Arts. The program will be presented in person and also streamed online.
Even though Russia's building for its invasion of Ukraine was widely publicized, the unleashing of the biggest war in Europe since 1945 has still come as a shock. What is it all about? What are Putin's grievances? Where are the participants coming from, culturally and historically? Why was the world unable to prevent all of this through diplomacy? What is going to happen next?
Exploring these topics will be
Stuart Kaufman, Department of Political Science and International Relations
Holly Myers, Department of Languages, Literatures and Cultures
David Shearer, Department of History
Polly Zavadivker, Department of History and Jewish Studies Program
The program will include a Q&A with the audience.
Those attending in person must follow UD's COVID-19 guidelines.
To watch the livestream, go to UD Online.
This panel discussion is sponsored by UD's College of Arts and Sciences.