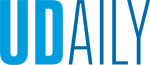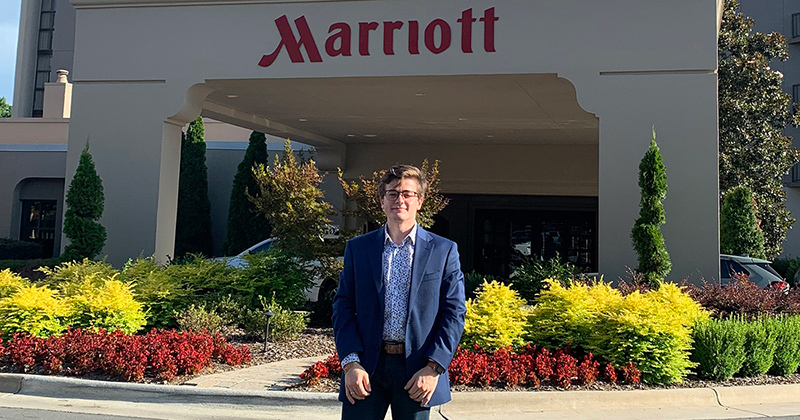 My student internship: Gabe Castro
Article by Imani Gibbs Photo courtesy of Gabe Castro February 14, 2022
Lerner hospitality business management major interned with Marriott International during the summer of 2021
Each summer, students from the University of Delaware's Alfred Lerner College of Business and Economics gain valuable professional-level exposure through internships. During 2021, young scholars were able to traverse the complications of the COVID-19 pandemic by pursuing an array of internships, externships and other professional development opportunities. Each profile of this series will detail a Lerner student's experiences working on business-oriented projects.
Gabe Castro, a Class of 2022 hospitality business management major with minors in economics and spa and wellness management, spent the summer of 2021, as a rooms division intern at Marriott International.
Q: How did you find out about this internship? Why did you choose it?
Castro: I knew I wanted to do a rooms division internship so I did research into some options. Marriott's was unique in that you have the opportunity to lead teams, complete projects and serve as support for associates.
Q: Did the coronavirus pandemic impact your internship search and working experience? If so, how?
Castro: I originally was selected for the summer 2020 Marriott International Headquarters Internship Program for revenue management which was unfortunately canceled in March of 2020. This time around, I was interested in rooms division operation, and so I went for it.
Q: What did you learn from this internship that you think you would not have learned elsewhere?
Castro: I learned the value of teamwork, as well as putting the guest first. If hotel staff doesn't work as a team cohesively, the whole operation suffers. Putting the guest first is clearly engrained in Marriott culture and I learned the importance of that this summer.
Q: What is the most exciting task or project that you have done or are currently doing in your role?
Castro: I created a "Guide to the City" information sheet that is accessed via QR code available on key inserts for guests. Scanning it with your camera allows guests to view detailed information on restaurants, bars, shopping and entertainment within walking distance and driving distance separately.
Q: What is an example of a time where you were able to apply what you've learned at Lerner to your role?
Castro: During several executive-level virtual meetings, there were a lot of finance and accounting terms specific to the hospitality industry being used. My skills from Lerner allowed me to follow the conversation and contribute meaningful comments.
Q: How do you think this internship will aid you with your professional goals?
Castro: Learning the basics of hotel operations is incredibly transferable across the industry. No matter what sector of the hospitality field I go into, the skills I learned will benefit me in the long run.
Q: What are your plans or next steps in your career once your internship is over?
Castro: I am currently interviewing for the Marriott Voyage Global Leadership Development Program.