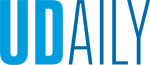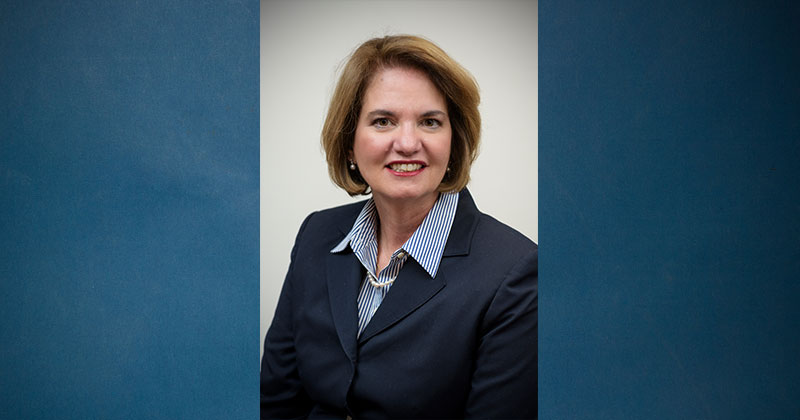 Maria Aristigueta announces retirement
Article by UDaily staff Photo by Kathy F. Atkinson March 02, 2022
Biden School dean to retire after 2021-22 academic year
Maria P. Aristigueta, inaugural dean of the University of Delaware's Joseph R. Biden, Jr. School of Public Policy and Administration, has announced her plans to retire after the 2021-22 academic year.
"It has been an honor and a privilege to spend so much of my career at the University of Delaware," said Aristigueta. "Here, I have found a passionate community dedicated to ensuring the success of the students and communities which the Biden School serves. It has been exceedingly rewarding to see our faculty and staff thrive in their research and service, our students excel in their academic programs and our alumni flourish in their careers -- all while addressing the most pressing issues facing today's society. I am so proud of the great strides we have made together, and I look forward to both the Biden School and the University's continued growth and success."
A search advisory committee to identify the next dean of the Biden School will be announced shortly.
"We are so grateful for Maria's devoted leadership in ensuring that the Biden School continually elevates its scholarship and impact in the essential field of public policy and administration," said President Dennis Assanis. "Throughout her distinguished career at UD, Maria has made significant and enduring contributions to our community of scholars. My wife, Eleni, and I wish her great happiness in her well-deserved retirement."
Provost Robin Morgan said, "When we sought the first dean for the Biden School, Maria was strongly endorsed by her colleagues as the ideal leader for the role. Maria has served the school well, not only as dean for the last two years, but previously as its director for 13 years. Maria has been an integral part of our scholarship and service in public policy education and administration. It has been my pleasure to work with her more closely in her dean's role, where she has made great strides in positioning the school for a bright future."
Aristigueta joined the UD faculty in 1997 and is the Charles P. Messick Chair in Public Administration. In 2007, she was named director of the School of Public Policy and Administration, which was named after Biden in 2018. In 2020, the Biden School was designated as a freestanding professional school at UD, and Aristigueta was named the school's first dean.
During her tenure as director and dean, Aristigueta oversaw the evolution of the Biden School from a small department within the College of Arts and Sciences into the nation's newest presidential school. Expanding its academic programs, the Biden School added 15 new degree programs including the energy and environmental policy major for undergraduates, a successful online masters of public administration program, a masters of public health program and more. Enrollments in undergraduate and graduate programs have nearly doubled.
As a result of these and other efforts under Aristigueta's leadership, the Biden School is in the top 12% of public affairs programs in the United States, as ranked by U.S. News and World Report.
Aristigueta's research centers on organizational behavior and performance management in the public sector. In 2012, she was named a Fulbright Specialist at the University of Salerno in Italy, where she taught graduate coursework in organizational behavior and performance management, worked with administrators to address public administration curricula and built partnerships between the two institutions. From 2014-16, she held several leadership roles, including president, with the American Society for Public Administration, helping lead the largest interdisciplinary professional association in public administration. In 2015, she was elected to the prestigious National Academy for Public Administration. She has also been active in the National Association of Schools of Public Administration and Affairs, serving on its Executive Council from 2016-19.
Before joining UD, she taught in the University of Central Florida's Department of Public Administration and was a senior management analyst for the cities of Orlando and Miami in Florida. She started her career as an evaluator for the U.S. General Accounting Office.
Aristigueta is the author of Civil Society in Cuba: Advancing through Moral Convictions and Public Connectedness and Managing Results in State Government and coauthor of other books including Managing Human Behavior in Public and Nonprofit Organizations, Organizational Behavior, Managing and Measuring Performance in Public and Nonprofit Organizations: An Integrated Approach and co-editor of the International Handbook of Practice-Based Performance Management. She has also written several book chapters and scholarly articles and is a frequent speaker on public service and governance topics throughout the U.S. and around the world.
Aristigueta earned her bachelor's degree in social work and her master's degree in public administration at the University of South Florida and her doctorate in public administration at the University of Southern California.