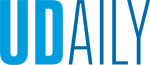 New academic leadership appointments announced
Article by UDaily staff August 13, 2020
Deans named for Graduate College, Honors College and Biden School
Three new deans have been named at the University of Delaware, President Dennis Assanis and Provost Robin Morgan announced today.
Assuming new academic posts are Maria P. Aristigueta, named dean of the Joseph R. Biden, Jr. School of Public Policy and Administration; Michael Chajes, selected as dean of the Honors College; and Louis Rossi, appointed dean of the Graduate College and vice provost for graduate and professional education.
"As we strive to advance the University of Delaware and provide richer and deeper experiences for our students, the creation of the Graduate College, the elevation of the Honors Program to the Honors College and the designation of the Biden School as a freestanding professional school mark a new era of educational excellence for the University of Delaware," Assanis said. "Over the last four years, I have had the privilege of working closely with Maria Aristigueta, Michael Chajes and Lou Rossi on various projects. I have seen each of them in action, and I have great confidence both in their leadership abilities and in our aligned vision for UD's future."
"Our newest deans are all highly regarded as experts in their respective academic fields," Morgan said. "In addition to that, Maria, Michael and Lou each have distinguished records of service to this University," Morgan said. "Those experiences have given them a depth of knowledge about UD, its history and its people that will serve them extremely well in their new roles. I look forward to working closely with them to further develop and grow the interdisciplinary offerings of our great University as we advance the standard of education in these critical areas."
Maria Aristigueta
Maria Aristigueta is the first dean of the Joseph R. Biden, Jr. School of Public Policy and Administration.
"It is an immense privilege to serve as the first dean of the Joseph R. Biden, Jr. School of Public Policy and Administration," Aristigueta said. "Our faculty, staff, students and alumni create and use interdisciplinary, nonpartisan research and empirically-based analysis to inform effective decision-making and policy and to improve leadership and administration. We partner with organizations from all sectors to discover innovative and equitable solutions to the critical challenges of our time. As I start my new role, I recognize that we are living in a critical moment in modern history. The challenges that we collectively face serve to highlight the need to strive to improve the quality of life in communities—in the region, the country and the world—and I am grateful for the opportunity to lead the Biden School as we strive to meet the challenges." 
A member of the UD faculty since 1997, Aristigueta is the Charles P. Messick Chair in Public Administration and has served as director of the Biden School since 2007. Her research centers on organizational behavior and performance management in the public sector.
From 2014-16, she served as president of the American Society for Public Administration, leading the largest interdisciplinary professional association in public administration. In 2015, she was elected to the prestigious National Academy for Public Administration. She has also been active in the National Association of Schools of Public Administration and Affairs, serving on its Executive Council from 2016-19.
Before joining UD, she taught in the University of Central Florida's Department of Public Administration and was a senior management analyst for the cities of Orlando and Miami in Florida. She started her career as an evaluator for the U.S. General Accounting Office.   
Aristigueta is the author of Organizational Behavior, Civil Society in Cuba: Advancing through Moral Convictions and Public Connectedness and Managing Results in State Government and coauthor of other books including Managing Human Behavior in Public and Nonprofit Organizations, Organizational Behavior, Managing and Measuring Performance in Public and Nonprofit Organizations: An Integrated Approach and coeditor of the International Handbook of Practice-Based Performance Management. She has also written several book chapters and scholarly articles and is a frequent speaker on public service and governance topics throughout the U.S. and around the world.
Aristigueta earned her bachelor's degree in social work and her master's degree in public administration at the University of South Florida and her doctorate in public administration at the University of Southern California.
Michael Chajes
Michael Chajes, previously director of the Honors Program, is the inaugural dean of the Honors College.
"Thinking back on my 30-year UD career, some of the most rewarding aspects have been teaching and advising Honors students and conducting research with more than 60 undergraduates," Chajes said. "Being given the chance to lead the transition of the Honors Program to an Honors College, and to implement new programs that will better serve our students, is incredibly exciting. Honors at UD has a stellar tradition, and I look forward to working with students, staff, faculty, administrators and alumni to make this the very best Honors College that it can be."
Joining the UD faculty in 1990, Chajes has held several administrative posts, including chair of the Department of Civil and Environmental Engineering and dean of the College of Engineering. He has taught classes in the areas of structural engineering and applications of sustainability, and his research, focused primarily on bridge evaluation and rehabilitation, has resulted in more than 100 published papers.
In 2010, Chajes, a registered professional engineer in Delaware, was named Delaware's Engineer of the Year and also was awarded a UC Davis College of Engineering Distinguished Engineering Alumni Medal. In 2012, he was a member of UD's NSF Advance team that was awarded UD's E. A. Trabant Award for Women's Equity. In 2016, he was inducted into the Academy of Distinguished Civil and Environmental Engineering Alumni at the University of Massachusetts.
Chajes serves as a member of UD's Sustainability Council and member of the University Faculty Board on Athletics. He also serves on the state of Delaware's Sustainable Energy Utility Board. 
He received his bachelor's degree in civil engineering at the University of Massachusetts at Amherst, where he graduated with honors. He earned his master's and doctoral degrees in civil engineering from the University of California at Davis.
Louis Rossi
Louis Rossi, previously chair of the Department of Mathematical Sciences, now serves as the new dean of the Graduate College and vice provost for graduate and professional education, succeeding Doug Doren, interim vice provost for graduate and professional education and dean, who is retiring from the University after 32 years of service.
"I am humbled and excited to be asked to lead the Graduate College at this important time in the University's history," Rossi said. "I look forward to working with the faculty, students, alumni, other deans and all our stakeholders to advance graduate education and graduate research. I am very fortunate to have this opportunity to transition with Doug Doren who has laid the groundwork for the Graduate College. In the coming days and weeks, I will be reaching out to students and faculty across the University to discuss how we can build a stronger, more vital graduate community together."
Rossi joined UD's Department of Mathematical Sciences in 2001 and has chaired the department since 2015. Since 2012, he has also held a joint appointment as professor in the Department of Computer and Information Sciences at UD.
He has taught a range of mathematics topics to both undergraduate and graduate students, and he has advised students on a variety of research projects. His own research interests focus on numerical methods and analysis of a variety of problems arising from the world around us, such as fluid flows, insect swarms, wired and wireless networks, and robotics.
Rossi's research has attracted funding from the National Science Foundation's Division of Mathematical Sciences, Division of Computer and Network Systems and Office of CyberInfrastructure, as well as the Howard Hughes Medical Institute and others.
Currently co-chair of the Assessment Working Group and a member of the steering committee for the University's Middle States Accreditation, he has served on numerous committees and working groups at UD, as well as for national organizations and publications. He is also the author of numerous articles in professional journals and has presented several invited lectures throughout the United States and abroad. Rossi has served as the co-leader of two Winter Session study abroad programs on "Mathematics of Sustainable Systems" to Melbourne, Australia. At UD, he has received the Outstanding Assessment Fellow Award and an honorable mention for Exemplary Use of Technology in Teaching Award.
Before coming to Delaware, he taught at the University of Massachusetts Lowell and was a National Science Foundation postdoctoral fellow at Northwestern University.
Rossi earned his bachelor's degree in mathematics at Harvey Mudd College, his master's degree  in mathematics at the University of California Berkeley and his doctorate in applied mathematics at the University of Arizona.