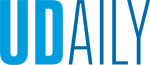 For the Record
Article by UDaily staff Photos by courtesy of Monica Coleman and Rachael Vause February 18, 2022
University community reports honors, publications, presentations and honors
For the Record provides information about recent professional activities and honors of University of Delaware faculty, staff, students and alumni.
Recent honors, publications, presentations and recordings include the following:
Honors
Tia Barnes, assistant professor in the Department of Human Development and Family Sciences, received the Joseph E. Zins Award for Social and Emotional Learning Action Research from the Collaborative for Academic, Social and Emotional Learning. This award honors recipients for outstanding contributions in the education and the social and emotional development of children.
NACADA, the Global Community for Academic Advising, has awarded Em Rowe the Excellence in Advising award, New Adviser category, and Kate Habegger has been awarded the New Advisoer Certificate of Merit in the NACADA 2022 Region 2 Awards and Scholarships. Both hold the position of academic adviser II for Arts and Sciences Undergrad Academic Services. They will be recognized in an Awards Ceremony at the Region 2 Conference in March 2022. NACADA: The Global Community for Academic Advising is the leading association globally for the advancement of student success through excellence in academic advising in higher education.
Sarah Wells, graduate student of the Master of Public Health in Epidemiology program, was selected to participate in the Community Health Leadership Program hosted by Satcher Health Leadership Institute at the Morehouse School of Medicine. This program, which focuses on leadership training for students interested in pursuing careers in community health, is concentrated on climate change and environmental health for 2022. As a member of this cohort consisting of approximately 20 future leaders, Wells will participate in eight weeks of training sessions delivered by national leaders in public health.
R. Lynn Sydnor-Epps, senior associate director of employer and alumni engagement in UD's Career Services Center and a student in the School of Education's Ed.D. in Educational Leadership program, has been named a Jackson Scholar by the University Council of Educational Administration. As a Jackson Scholar, Sydnor-Epps will participate in a two-year mentoring and networking program for doctoral students of color. She is the first recipient from UD to receive this honor.
Miles Brown, assistant professor of jazz and member of the acclaimed contemporary music ensemble Alarm Will Sound, has had the performance of Tyshawn Sorey's piece "For George Lewis" named as one of The New York Times' "Best Classical Music Tracks of 2021."
Joshua Wilson, associate professor in the School of Education, was recently named "Reviewer of the Year" by the academic journal Gifted Child Quarterly. Wilson's research broadly focuses on ways to improve the teaching and learning of writing and specifically focuses on ways that automated writing evaluation systems can facilitate those improvements.
Ashwini Sansare, graduate student researcher in the Biomechanics and Movement Sciences Program, was a recipient of the Graduate Student and Post-Doc Travel Award from the Biomechanics section at the American Physical Therapy Association's Combined Sections Meeting. Recipients are selected based on their project abstract, adviser recommendations and a review of their past research. The award covers travel expenses for recipients to attend the conference and present their research, which was hosted in San Antonino this year. Sansare presented two posters regarding her research into how children with cerebral palsy use sensory information to control balance while walking, and the impact of using a 12-week Functional Electrical Stimulation treatment to improve walking for these children. After the 12-week treatment period, children with cerebral palsy had developed and maintained similar walking patterns to children in their age group without the disorder.
Presentations
Lauren Kelley, an instructional designer in UDIT Academic Technology services, co-presented a session at the OLC Accelerate 2021 conference called "Pulling Back the Curtains: How the Pandemic Helped Instructional Designers Set the Stage for Today and the Future." Her session was recognized by her colleagues as outstanding and was awarded a Best-in-Track designation in the Instructional Design track. As a recipient of this award, OLC will recognize Kelley's work in a future series of blog posts on OLC Insights.
Publications
Margaret Stetz, Mae and Robert Carter Professor of Women's Studies and professor of humanities, continues to publish poetry that grows out of her scholarship. The "Letters One" issue (Spring 2022) of The Library Love Letter journal contains her poem, "Museum Education"--an ironic look at a display of personal items in an exhibition about the life of Lord Byron, the poet. The Fall/Winter 2021-22 issue (Vol. 41, No. 1, pp. 68-69) of Existere: Journal of Art & Literature, which is published by York University in Canada, presents her poem "Looking for Lucy"—a reimagining of Virginia Woolf's 1925 novel, Mrs. Dalloway, that highlights the importance of the largely overlooked figure of the working-class maid, known only as "Lucy." The January 2022 issue (No. 19) of MER Vox, a journal devoted to the subject of motherhood, offers her poem, "Whistler's Mother," which tries to view the iconic painting Arrangement in Grey and Black from the perspective of its subject. The Fall 2021 (No. 5, p.12) special issue of The Adriatic, which is dedicated to science fiction, includes her tribute to a pioneering Afrofuturist writer, "For Octavia Butler (1947-2006)."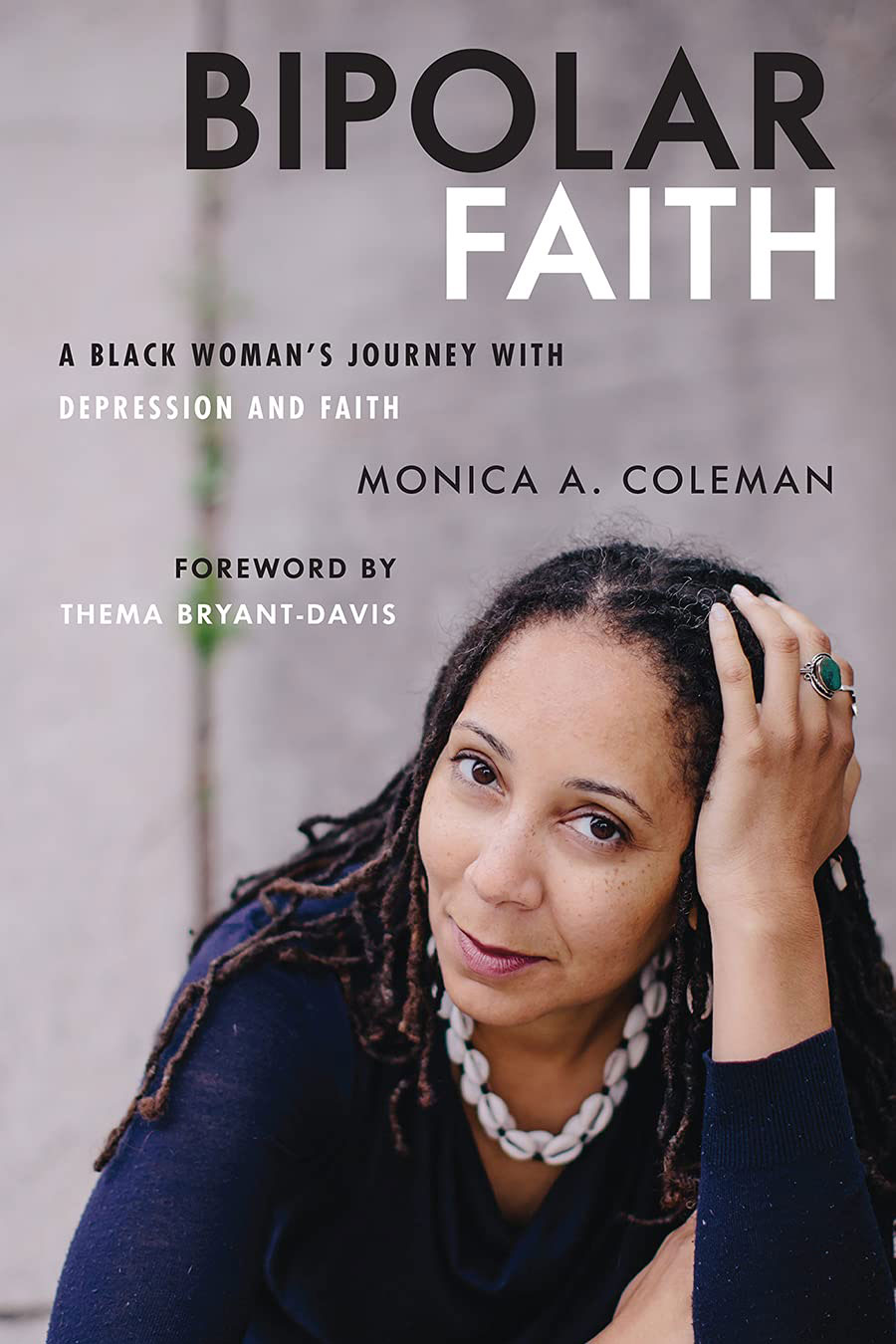 In February 2022, Monica Coleman, professor of Africana studies, released the paperback publication of her award-winning memoir, Bipolar Faith: a Black Woman's Journey with Depression and Faith (Fortress, 2016). Coleman's widely acclaimed book won a Silver Illumination Award, and has been lauded by the leading scholars in her fields since its first publication in 2016. The book is both a spiritual autobiography and a memoir of mental illness and examines the ways that the legacies of slavery, war, sharecropping, poverty and alcoholism mask a family history of mental illness.
Bryan VanGronigen, assistant professor in the School of Education, published "Who Governs? Blank Spots in State Boards of Education in the United States" with coauthors Michelle D. Young of Loyola Marymount University and Kevin Rodriguez of the University of Virginia in a special issue of the academic journal Education Policy Analysis Archives. VanGronigen's research focuses on organizational resilience and change management in K-12 schools with specific interest areas in school improvement efforts, the preparation of educational leaders and educational policy analyses.
Jennifer Margaret Barker, professor of music theory/composition, has been engaged to write the 'Introduction' for a book on Italian composer, Teresa Procaccini. The book, written by Simeone Tartaglione of The Catholic University of America, will be published by the Italian publishing house EDI-PAN later this year.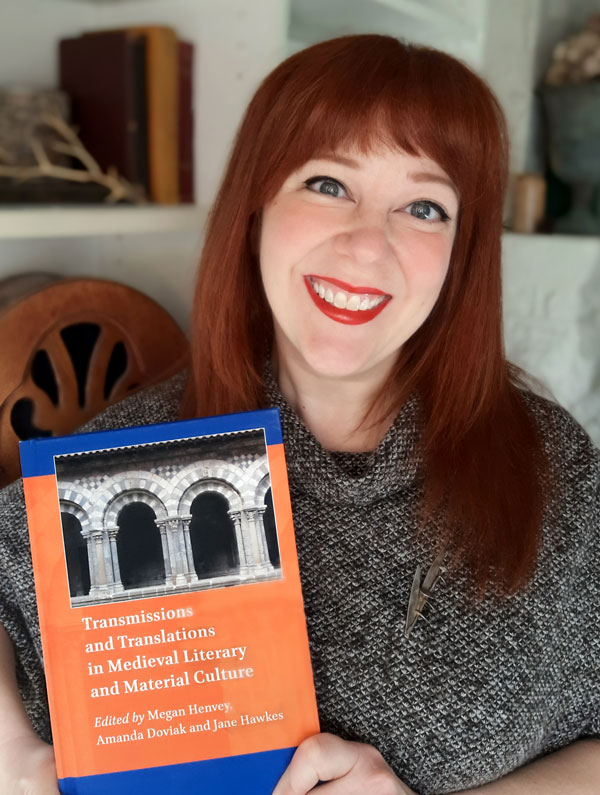 In the essay, "Grasping the Cross: Transforming the Body and Mind in Early Medieval England," art history Ph.D. candidate Rachael Vause addresses the questions: What can the sciences tell us about oral societies who left behind beautiful objects but no textual record? Is it possible to discern the motivations of humans of the past who shared similar bodies and brains as our own? Her essay was recently published in the volume, Transmissions and Translations in Medieval Literary and Material Culture, edited by Megan Henvey, Amanda Doviak and Jane Hawkes. Combining art historical methods and neuroscientific studies, she connects the body to wearable religious items, which served as powerful components in the Christian conversion of 6th-7th century England.
Ye Shen, a doctoral student in the School of Education's Ph.D. in Education program, published an article titled "The Influence of Orthographic Depth on Multilinguals' Neural Networks" in the academic journal Neuropsychologia with her adviser, Stephanie Del Tufo, assistant professor in the School of Education. The article investigates the influence of orthographic depth, the consistency of letter-sound correspondence, on the neural networks of people who speak more than one language. Shen, who specializes in literacy within the Ph.D. in Education program, has also won several external dissertation awards to support her education research and the development of her dissertation. She has received an American Educational Research Association (AERA) and National Science Foundation (NSF) dissertation grant, an American Psychological Association (APA) dissertation research award and a National Federation of Modern Language Teachers Association (NFMLTA) and Modern Language Journal (MLJ) dissertation support grant. Shen's research focuses on the language and literacy development in diverse populations of people, specifically bilingual people. She is interested in reading-writing connections and the cross-language transfer of reading and writing skills among bilingual students.
Recordings
On Jan. 16, 2022, the faculty ensemble Transcontinental, with School of Music faculty Guillaume Combet, Christopher Nichols, Marie-Christine Delbeau and guest cellist Michal Schmidt, recorded the fourth and final work for their CD titled "Music Without Borders," featuring chamber works by Jennifer Margaret Barker, professor of music, and Ofer Ben-Amots.
To submit information for inclusion in For the Record, write to ocm@udel.edu and include "For the Record" in the subject line.