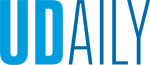 Making class less stressful
Article by Andrea Boyle Tippett Photo by Kathy F. Atkinson February 15, 2022
'Can I drop my worst quiz score?' Yes. New resource guides UD instructors on designing classes to decrease student stress
It is pretty basic – choices make people happy. Would you rather write a paper or create an infographic? Would you prefer to contribute to the discussion aloud in class or post your thoughts to a course chat? Choices provide freedom, decrease stress and research shows, increase a student's desire to do well in a class.
"It's not about following someone else's rules; it's about you as a student saying I'm going to choose to do X," said Rose Muravchick, a co-creator of a new University of Delaware resource dedicated to decreasing student stress through course design.
Muravchick and her colleagues in UD's Center for Teaching and Assessment of Learning (CTAL) pulled together tips to help faculty create better learning environments in their classrooms, both virtual and IRL. Experts in what evidence shows works in teaching and learning, they also sought input from other experts on campus in the Center for Counseling and Student Development as well as Employee Health and Wellbeing. They used their own experiences and conversations with UD instructors and students to develop advice tailored specifically for Blue Hens.
"Anybody can Google anything these days, and we want to make it immediate and specific," Muravchick said. This also ensured users have up-to-date details about support systems specific to the UD community. For instance, the authors not only suggest instructors include a statement about wellbeing in their syllabi, but provide template language to make it easy. It contains accurate information on how to access services along with carefully crafted language such as "getting help is a smart and courageous thing to do."
Normalizing mental health awareness is a major reason CTAL and its partners began this process.
"It helps students see that getting help is an okay thing to do," said Lynn Okagaki, deputy provost for academic affairs. "If faculty acknowledge it, it goes a long way for students."
The resource provides a smorgasbord of course modifications, including:
Provide opportunities for students to connect with each other.
Ask students to create a video introduction of themselves at the beginning of the semester or if synchronous online, create time for breakout rooms to chat about noncourse topics.
Consider low-stakes assessments, homework or quizzes where the lowest grade can be dropped.
Events unfold at different rates for individuals. It may be helpful for students to know that they can drop a quiz that may coincide with a particularly stressful moment within the semester.
Humans learn better through more consistent lower stakes assessments than less frequent higher stakes assessments, said Matt Trevett-Smith, CTAL director and coauthor of the resource. "For example, having 10 quizzes in place of one midterm not only reduces the stress level, but it also gives the instructor more immediate feedback. So you, as an instructor, are able to gauge how your students are performing or learning within the course. You're able to gauge what you need to spend more time on, or what you might have a little bit more time to do."
When possible, build flexibility into due dates.
Sometimes deadlines need to be rigid, but if they are more arbitrary, can due dates be negotiated?
Begin class with a check-in or mindfulness activity.
Ask students to share how their week is going.
Open with an icebreaker, for example, a "This or That," such as "Would you rather do laundry or dishes?"
Include a guided meditation; an opportunity to reflect on an image or quote; listen to music; or perform a simple breathing exercise.
The creators realize that, just like their students, every instructor is different, with different preferences. Not every suggestion will work for an individual instructor.
"But, there's a long list," Okagaki said. "Pretty much anyone can do at least one or two of them."
The final tips offered are specific to instructors' personal health. CTAL conducted more than 700 one-on-one consultations with instructors since the pandemic began. During those conversations, they began to notice instructors' stress spiking prompting them to contact Employee Health and Wellness for insights.
"Instructors are humans as well," Trevett-Smith said. "If they can't support their own wellbeing, then they certainly can't support their students and their students' learning."
About CTAL
UD's Center for Teaching and Assessment of Learning offers a variety of programs throughout the year to meet the needs of instructors at every stage of their teaching careers. Services include: one-on-one consultations, programs/workshops, consultations on the development of courses and programs, and guidance on their assessment. The stress reduction module was designed by Muravchick, Trevett-Smith and Stacie Larkin, as part of the educational development team.