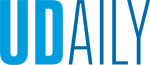 How I Teach — Psychology
Article by Ann Manser Illustration by Jeffrey C. Chase February 14, 2022
Prof. Agnes Ly's introductory class helps students transition to college
Editor's note: First-year students, prospective students (and some of their parents) wonder and worry how they will handle the academic transition from high school to college. In a series of stories, UDaily speaks with University of Delaware professors who teach courses commonly taken by students during their first year on campus. The subjects include biology, calculus, writing, political science and sociology, and all of those stories can be read on the How I Teach website. In this story, Agnes Ly, associate professor and director of undergraduate advising in the Department of Psychological and Brain Sciences, explains how she teaches "Introduction to Psychology."
A typical student in one of Agnes Ly's introductory courses at the University of Delaware is new not only to the subject matter but also to college itself.
"They've been told to study hard," Ly says of first-year students making the transition from high school to higher education. "But they often haven't been told how to do that in a way that works. They haven't learned how to learn."
Luckily for them, Ly knows where to find a roadmap to effective learning, and it's in the subject she's teaching. Psychology.
"Science tells us how we learn," said Ly, associate professor and director of undergraduate advising in the Department of Psychological and Brain Sciences. "We can use that to develop strategies, because there are many ways to study, but not all are equally effective. I use a module early in the course that helps students learn how to be successful, not just in my class but in all their classes."
The module focuses on such psychological processes as how we take in new information and form memories. When students learn, for example, that seeing words and visual representations of a concept combined in one space is known to create stronger memories, they can apply that to how they study; instead of just trying to memorize a definition in a textbook, they might link that definition to what a graph is depicting, or they might label and summarize key ideas within an illustration. When they learn that a deeper level of engagement helps a person remember, they might listen to a professor explain a new concept and then practice explaining it to someone themselves.
Ly also shows students the value of creating a study schedule, perhaps breaking assignments into separate tasks to make the work more manageable.
"Making a calendar might seem obvious to some people, but it can be a tough skill to develop if you've never been exposed to it before," she said.
This research-based learning module is just one aspect of Ly's "Introduction to Psychology" course, a class that often consists of as many as 300 students. Most are in their first year at UD, and the vast majority are probably not planning to major in the field, so her goal is to provide a kind of "psychology sampler" that gives students a taste of the wide range of topics included in the discipline.
"People are extremely complex, so learning to think about human behavior in a holistic way is something you can use in every aspect of your life," she said. "I want students to look at the world and think about people in different ways—biologically, socially, culturally—and about why they behave the way they do and what they might do next. People talk about nature vs. nurture, but that's not really the question. The question is: How do nature and nurture combine and interact?"
Ly works hard to keep her large classes varied enough that students remain engaged. She takes frequent breaks during a lecture to have students do activities, such as answering a survey question or turning to their seat mate to talk one-on-one about the subject she's just discussed. Throughout the semester, she asks students to write a reflection each week outlining the study strategies they've used and assessing which ones worked better than others.
She hopes that her enthusiasm for psychology is apparent to students and encourages their love of learning. Although she estimates that some 90% of her introductory students will not go on to major in psychology, she says she'd teach the class the same way if it consisted entirely of majors.
When Ly received the College of Arts and Sciences' Excellence in Teaching Award last year, she explained her approach to teaching as inspired by her favorite childhood book, The Phantom Tollbooth, and the adventures of its protagonist, Milo, whose experiences change how he sees the world.
"The fascinating content that I get to share with my students has the potential to change how they see their worlds, just like it did for Milo," Ly said. "Milo begins his adventure as many of my students do—taking their world at face value but ready to change perspectives as long as someone 'bothers to explain otherwise.' My role is like that of the characters along Milo's journey—to provide the tools and environments that motivate and scaffold students to grow."
Support for Academic Success
The University of Delaware empowers all Blue Hens with the skills and strategies they need to succeed.
UD students in any major are encouraged to take advantage of a range of peer tutoring services, as well as comprehensive skill-building resources offered by the Office of Academic Enrichment (OAE). Most services are available free of charge. To learn more, visit the OAE website. Students may also utilize the Blue Hen SUCCESS platform to connect with their academic advisor or access additional resources on Advising Central.
For UD's community of educators, the Center for Teaching and Assessment of Learning (CTAL) offers programs, workshops and confidential consultations to support faculty as they develop and achieve their pedagogical goals. UD instructors at every stage of their career are invited to explore online and contact ctal-info@udel.edu.
How I Teach — Series
The How I Teach website provides a collection of the stories in this series.