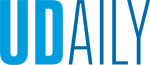 An unexpected journey to success
Article byChristine E. Serio-Shively Photos courtesy of Ashley Lockwood December 07, 2022
UD alumna Ashley Lockwood took her Blue Hen experience and degree in a different direction
Ashley Lockwood never had dreams of being a teacher when she graduated from the University of Delaware in 2010 with a degree in sociology. Today, she is the 2023 Delaware Teacher of the Year, an honor reserved for educators who have a superior ability to inspire students with a love of learning, exemplary demonstration of professional traits and a strong sense of dedication and devotion to teaching.
It was an unexpected turn of events that led her to her current position as a fifth grade reading and social studies teacher in the Spanish immersion program at LuLu Ross Elementary School in Milford, Delaware.
"I graduated in the middle of a recession and jobs in any field were few and far between," Lockwood said. "I was waiting to hear about opportunities I was pursuing, and my mom suggested I try substitute teaching. After a few months, I realized I really loved being in the classroom and that everyday connection with the kids — no other profession allows for that."
Once she fell in love with the profession, Lockwood went back to school herself to earn her master's degree in elementary education from Wilmington University. Over the past 12 years, she has seen education through many lenses — as a substitute teacher, paraprofessional, special education teacher and now in an immersion program.
Lockwood said that these various educator experiences have helped her hone her teaching skills as well as build stronger relationships with children and their families. It's the connection with the students that helped her receive her latest honor.
"I have had a pretty unique education journey and it has helped me make sure my classroom is always a safe and comfortable place for my students," Lockwood said. "The families say I take time to really get to know my students and they feel like they can be themselves in my classroom, take risks and not be afraid to be wrong. It was one of my former students who nominated me for this award with one sentence that read, 'Ms. Lockwood was my 4th and 5th-grade teacher and she really helped me through it.' That makes this all the more special for me."
Lockwood credits her UD education and the opportunities she had on campus for helping her prepare for "great things" after graduation. 
"I had a mentor through the Center for Black Culture's Each One Reach One mentoring program before I even started at UD and they offered programs all throughout the year that helped me feel comfortable and transition to college life," Lockwood said. "I was also part of the gospel choir and that really created a sense of unity for me. Those experiences coupled with the sociology studies that allowed me to explore so many topics really helped set me up for success."
Now, in a profession she still feels is and will be well respected, Lockwood is honored to be the 2023 Delaware Teacher of the Year and is looking forward to competing for 2023 National Teacher of the Year, a decision that will be announced next spring. 
"Teaching is the most rewarding job, and it is so wonderful for me to see the students grow intellectually, watch them mature, discover who they want to be and really realize they can do something they never thought they could do," Lockwood said. "I am so honored that my peers thought highly enough of me to represent the educators in my state. I am really grateful."