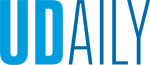 Delaware Agriculture Week
Article by Katie Young Photos by UD Cooperative Extension December 16, 2022
Annual event scheduled for Jan. 9-12, 2023, supports Delaware agriculture, a $9 billion industry
The 18th annual Delaware Agriculture Week is back and in person. The much-awaited return to this free in-person event will take place from Monday, Jan. 9, to Thursday, Jan.12, 2023.
Delaware Agriculture Week is sponsored in part and in collaboration with the Delaware Department of Agriculture, University of Delaware Cooperative Extension and Delaware State University Cooperative Extension. Returning to the Delaware State Fairgrounds in Harrington, this annual tradition combines agriculture industry experts who lead sessions exploring the latest and most valuable innovations in agronomy, fruits and vegetables, woodland management, animal science and more. Attendees can earn credits for pest management, nutrient management and Certified Crop Advising for both Delaware and Maryland.
As in years past, the Exhibit Hall will showcase more than 80 exhibitors and vendors. The venue is the backdrop for exciting opportunities to network with local and national organizations, agricultural businesses and allied partners.
The economic impact of agriculture in the first state exceeds $9 billion, according to a 2022 study cited by the Delaware Department of Agriculture.
"Delaware Agriculture Week supports the hard-working people in our local agriculture industry by creating opportunities for them to get the latest information in their field and earn credits to maintain their certifications. This benefits the entire industry and Delaware as a whole," said Cory Whaley, University of Delaware agronomic and vegetable crop production Extension agent and Sussex County extension director.
New this year — a special screening and panel discussion of Delmarva and the Ground for Change. Airing in the Exhibit Hall at 6 p.m. on Tuesday, Jan. 10, this film follows three family-owned farming operations on the Delmarva Peninsula working to protect soil health. The filmmaker and special guests will lead a discussion and answer questions about the film's topic. Nutrient management credits are available.
Additionally, the annual Delaware Farmers Market Managers Summit will take place on Tuesday, Jan. 10, from 10 a.m. to noon. Market managers from across the state will be able to network, learn about the program and regulatory changes and review the challenges and achievements of the 2022 market season. The featured education segment will be "Effective Public Relations Hacks for Farmers Markets." Following the Summit, beginning at noon, a "Meet and Greet Session" for market managers and fruit and vegetable growers will commence helping increase the number of family farms participating in Delaware's farmers markets.
Pre-registration is requested (though not required) to help planners ensure an accurate count for food and logistics. To learn more and register, please visit www.sites.udel.edu/delawareagweek. If you have special needs requiring accommodations, please contact us two weeks before the event at 302-856-7303.