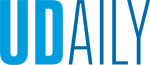 Supplier Diversity Program announced
Article by Mike Chalmers Photo by Evan Krape April 07, 2022
New initiative advances UD's commitment to institutional equity
A new Supplier Diversity Program will coordinate and expand the use of local and diverse suppliers throughout the University of Delaware.
"Our ongoing work to build a more diverse, equitable and inclusive campus community also means expanding our network of diverse businesses that supply goods and services for UD," said President Dennis Assanis. "This program is an important step in demonstrating our shared commitment to this core value of the University."
Strengthening institutional relationships with diverse vendors and suppliers is one objective of the University's strategic plan, which was approved by the Board of Trustees on March 16.
"Our pursuit of social justice is fundamental to who we are as a community, and the ways that we use University resources can help make a difference in this effort," said Fatimah Conley, vice president and chief diversity officer for UD.
The University spent about $121 million on supplies, materials and other goods and services in fiscal year 2021, amounting to about 12 percent of total operating expenses.
"UD is proud to have an extensive economic impact on Delaware and the region, and we want to continue strengthening our diverse network of qualified suppliers and vendors while also securing the best value for the University," said John Long, executive vice president and chief operating officer.
Overseeing the program is Victoria Daniels, chief supplier diversity officer, who came to UD in December after managing the Supplier Diversity Program for the New York Power Authority.
"Our goal is to make sure that diverse companies have opportunities to do business with UD by providing outreach, networking and educational programs to suppliers and other stakeholders," Daniels said. "This effort will take time to build, but we are committed to the long-term success of this program."
The program focuses on businesses that are owned by women, racial minorities, veterans or people with disabilities. Supplier-diversity policies and procedures are being updated as the University transitions to a new procurement platform, Daniels said. UD's Procurement Services Department will work with the Supplier Diversity Program to help employees find diverse suppliers for project estimates and formal requests for proposal. This will also help expand the University's database of diverse suppliers, she said.
A supplier-diversity summit is being planned for later this year to help qualified companies learn to compete for UD business, Daniels said.