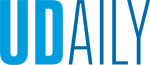 Spotlight on a student athlete
Article by UD Athletics Photo by Mark Campbell April 15, 2022
For Sarah Bessel, enlisting in the Air Force was an easy choice
Sarah Bessel is in her fifth year as a member of the University of Delaware softball program, taking advantage of the additional year of eligibility that the NCAA granted student-athletes because of the COVID-19 pandemic. However, while many soon-to-be college graduates are anxiously looking for the next step, Bessel already knows what she will be doing as soon as the softball season ends and she receives her degree in health behavior science from UD. She will be shipping off to basic training.
Bessel enlisted in the U.S. Air Force last August and will be going to San Antonio, Texas, to begin her basic training before continuing on to tech school to become a flight medic.
Joining the military was always a high-percentage option for Bessel, as military service runs deep in her family. Her brother, John, is a member of the U.S. Army, enlisting after he graduated from high school, and her uncle recently retired after spending 25 years in the Air Force. Additionally, her grandfather is a Cold War veteran having served in the Army as a sergeant.
The Wilmington, Delaware, native has been a key member of the softball program in her five years in the Blue and Gold. She appeared in her 150th career game last weekend and is poised to surpass her career highs in hits, runs scored and RBI.
BlueHens.com recently caught up with Bessel and talked to her about her fast-approaching military career. Here are some highlights:
Q. You are going into training to be a flight medic. What exactly does that position entail?
A. As a flight medic, I will work hands-on with patients that are in critical situations. I will be on the plane or helicopter that is traveling to the desired location that needs medical professionals and care for patients in need. I will learn a lot of medical concepts ranging from something as simple as taking blood pressure to life-saving techniques. Depending on where I get stationed, I could also work in hospitals caring for service members that have been injured in the line of duty.
Q. What have you been doing to prepare yourself for basic training?
A. To prepare for basic training, I have completed a few "Mock PT Tests," to see where I stand physically. These Mock Tests include a 1.5-mile run, push-ups and sit-ups. In order to pass the fitness test, you must get a 75 or higher. The scores are based on how fast you run the 1.5 miles, and how many push-ups and sit-ups you can do in a minute. When I did the practice test, I received a 94 and a 93. I have also been running distance most days during the week to work on my endurance and stamina. Also, I feel like the team lifts are putting me ahead strength-wise to be far ahead of others.
Q. Has there been anything from your softball experience that has helped you prepare for your military career?
A. Competing at a D1 level has allowed me to not only grow as a player but as a person, too. Softball has given me a place to learn how to be a leader on and off the field as I try to lead by example by always doing the right thing when no one is watching. Physically, softball has made me a stronger athlete and given me the mental toughness to push through adversity. When completing the Mock PT tests, I have noticed that I am far ahead of my female peers. I credit this to my coaches and Coach Stefan Pietrobono for providing me and my team with a strength program that keeps us strong and in shape.
Playing softball has also taught me to be selfless. I have learned that in order to reach a common goal, you need everyone and you can't do it alone. Lastly, I have learned to own my role. As a player, I know that the team needs me whether I am in the lineup or not. We all need each other, so, I sell out to whatever role I'm in, whether it's on the field or in the dugout. In the military, I will know how important my role is, even if it seems small. I can always make a difference and it is important to own it.
To read the complete article about Bessel, visit BlueHens.com. For the latest on the Delaware softball program, follow the Blue Hens on Twitter @Delaware_SB and Instagram @Delawaresoftball and like "Delaware Softball" on Facebook.