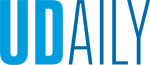 Main Street Memories
Alumni reflect on their favorite street
Long after the college years have ended, memories of Newark's greatest street remain.
Numerous readers wrote to UD Magazine to share their own stories, presented below. From the haunting song that played on a juke box on the eve of one man's deployment to Vietnam to the mouth-watering flavors of a Fatty Patty's cheesesteak, the sounds, smells, sights and tastes of Newark still remain.
For more nostalgia, be sure to follow the Blue Hen Bulletin alumni newsletter.
Here's to the next
I was raised in Newark, arriving here at the age of 3 and knowing a time when Elkton Road was still dirt and Main Street ran in two directions. There was Pilnick's Shoe Store, The Farmer's Bank, which held the gorgeous paintings by the Laskaris that now hang in the Municipal Building and the ladies' shop, Leroys, which catered to those who could afford boutique, and the Goodwill, which didn't.
The last time I was in the State Theatre, I arrived on the back of a motorcycle with a friend. We had boxed chicken, a small bottle of Scotch, and did our own dinner theatre to Nosferatu, which still gives me nightmares. I spent my food money on those great and affordable egg salad sandwiches from Rhodes Drug Store and hot stuff from the Rathskellar, the cafeteria in the stone church that now houses a large audion downstairs and an exhibition hall upstairs.
While I enjoyed your magazine's trip down memory lane, I continue to be awestruck by the changes that have happened to UD since I went there. Chrysler is now the STAR Campus. There are course offerings and opportunities for careers that didn't even exist in 1973 when I spent my last year in the first year of the Towers. Today, I see more women in the sciences and more research to keep our planet alive and well and its people healthier. There are new concert halls, student interest groups, food offerings, real estate, expansion, gyms, and most important, an ever-increasing student body and graduation rate.
Any time I am back in Newark and seeing students walking Main Street, I know I am watching our future. Heads down, books and computers in hand, they are on their way to becoming the next… the next scientist, teacher, leader, designer, musician, artist, researcher, creator, astronomer, engineer… the next. Our future is in their hands, and according to your magazine, a bright future it is.
Karen Jesse, AS73
Wilmington, Delaware
Song from the past
I really enjoyed your Dear Main Street piece. Living in the Sig Ep fraternity house for three years, I have so many fond memories of life on Main Street, those good times typical of college years. Yet my most vivid memory is with a frat brother in the Oyster House after finals in January 1965. I had completed my studies at UD and was about to enter the Marine Corps as an infantry lieutenant. Vietnam was on the horizon. I have always remembered a mournful song being played on the juke box over and over – "Stranger on the Shore" by Acker Bilk. Life had shifted into adulthood overnight.
Bill Iredale, BE65
Rockland, Del.
Righting a wrong
I feel like a great injustice has been done by excluding Fatty Patty's from the article. I joke, but that place was legendary. As an Army ROTC cadet, I would secretly pack several large cheesesteaks in my rucksack and eat them instead of the meals, ready-to-eat (MRE) provided for us. There were a lot of envious, dirty, camo-covered faces in those long nights when I brought one out. How I would miss those cheesesteaks a few years later at the beginning of the Iraq war when we only had MREs for months on end. [Owner] Pat Gioffre [BE94] has my eternal gratitude.
Troy Gordon, AS02
Billings, Mont.
From the war years
Do any other war year alums (1941-1950) remember Pop's snack shop, just down the street from Harter Hall, an oasis for comfort food during hard (and not-so-hard) studying days and evenings? Or The Pool Hall, not so far from Pop's, it was an excuse to take a break from studying and a second home to many on the men's side of campus. The Deer Park, a venerable watering hole, was used by a rare professor for an occasional seminar site. And the extension of Main Street across the railroad tracks was where married couples found housing and at least one off-campus fraternity was located.
Robert Hilliard, AS48
Sanibel, Florida
From Newark to the big screen
What a great blast from the past your Main Street issue is, thank you! As for my memories of Main Street: so many, from my 1981-1983 years in Newark as a foreign grad student. Those were my first, formative, most adventurous years in America, so much so that they became the basis for my 2016 novel, Go Home, shortlisted worldwide by Stanford University Libraries for the William Saroyan International Prize in 2018 and currently in development by a multiple-Emmy-winning movie producer in Los Angeles. With some luck we'll get to see Main Street on the screen, and the whole country will feel its charm.
Sohrab Homi Fracis, EG83
Jacksonville, Fla.