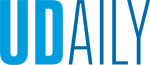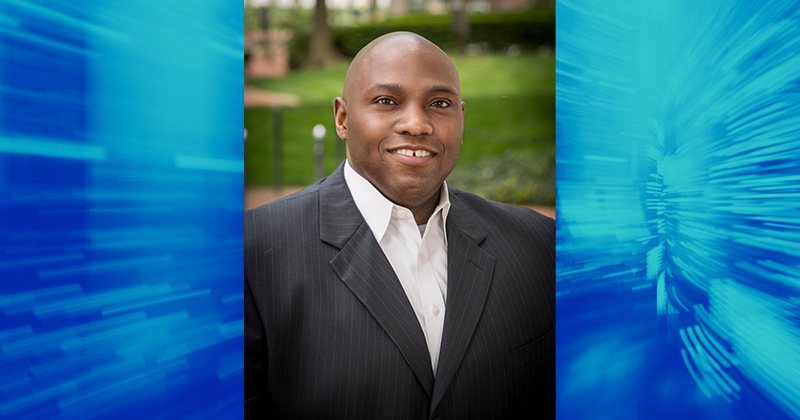 Innovation leader
Article by Tracey Bryant Photo illustration by Jeffrey C. Chase April 08, 2022
Julius Korley appointed to OEIP post
Julius N. Korley, director of entrepreneurship and strategic partnerships in the College of Engineering at the University of Delaware, has been appointed associate vice president for UD's Office of Economic Innovation and Partnerships (OEIP). The appointment began April 1.
A unit of the Research Office, OEIP serves as the University's gateway for connecting faculty innovators and entrepreneurs with potential collaborators outside UD. It is the University's engine for technology transfer, moving research discoveries into the marketplace for the benefit of society.
OEIP plays a further economic development role in the First State, as headquarters for the Delaware Small Business Development Center, which delivers training and free consulting services to small businesses and startup companies to help them grow and succeed, and the Delaware Procurement Technical Assistance Center, which helps businesses seeking to compete in federal, state and local government contracting.
"As a scientist, entrepreneur and businessperson, Dr. Korley brings a wealth of expertise to UD's Office of Economic Innovation and Partnerships. He also has a national reputation for building networks of collaborators from diverse backgrounds and will be a catalyst for advancing partnerships and commercialization at UD," said Charles G. Riordan, vice president for research, scholarship and innovation.
"I also thank David Weir for his exceptional dedication and accomplishments in this role prior to his recent retirement," Riordan said. "Julius Korley will now take the helm and drive initiatives forward in this area of strategic importance to the University and the state. He is a great addition to the Research Office team."
Korley said he looks forward to his role in advancing Redefining Creativity, Innovation and Entrepreneurship, which is a pillar in the University's refreshed strategic plan.
"I am an entrepreneur at heart, and OEIP is a critical piece to this strategic objective for the University," Korley said. "I am thrilled to begin this work, as it represents the opportunity to build a foundation that will enable future generations and will develop a model for peer institutions for creating an innovative and productive entrepreneurial ecosystem."
Korley has expertise in several areas of biotechnology, including biomaterials, drug development, drug delivery systems and medical device development. He also has significant experience in the startup and business arena, including fundraising, business development, strategic partnering and licensing activities.
Currently, Korley is co-director of the NSF I-Corps Northeast Hub, a $15 million National Science Foundation effort headquartered at Princeton University, which involves UD and other regional partners and affiliates in accelerating the economic impact of federally funded research by building entrepreneurship skills among researchers from all backgrounds.
He also serves on the national faculty for I-Corps at the National Institutes of Health and is UD's principal investigator in NIH's DRIVEN Accelerator Hub, fostering medical entrepreneurship in the Northeast.
Previously, as the director of entrepreneurship and strategic partnerships for UD's College of Engineering, Korley assisted faculty, postdoctoral researchers and students in developing their technologies and connecting them to the startup and industry communities.
Prior to his UD career, Korley served as associate director of the Case-Coulter Translational Research Partnership at Case Western Reserve University, where he focused on translational medicine and the commercialization of laboratory technologies addressing unmet or poorly met health care needs. He oversaw more than 70 technologies leading to over $75 million in follow-on funding, 13 licensed technologies, 11 startups and 16 technologies in human clinical trials.
Korley has firsthand experience in entrepreneurship. Immediately prior to graduate school, he worked at Momenta Pharmaceuticals (MNTA) when it was a startup. The company was acquired by Johnson & Johnson in October 2020. He also co-founded the biomedical engineering company Affinity Therapeutics in 2010 and was named its inaugural president and CEO in August 2015.
He earned his doctorate in biomedical engineering at Cornell University and his MBA at the Weatherhead School of Management at Case Western Reserve University.