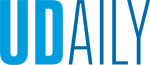 COVID-19 vaccine booster clinic set April 11
Article by Emergency Management April 01, 2022
Second booster (Pfizer only) for those 50-plus, immunocompromised
The University of Delaware, in partnership with Albertson's Pharmacy, will be hosting an additional COVID-19 vaccine booster clinic on the campus on Monday, April 11, from 2–5 p.m. The Pfizer vaccine will be distributed at this event.
UPDATE: Individuals who are 50-plus can now get an additional booster, four months after their prior dose, to increase their protection further. Also eligible are immunocompromised individuals, ages 12 years and older (Pfizer) or 18 years and older (Moderna) and individuals who received the Johnson & Johnson's Janssen COVID-19 vaccine for their first shot and booster. Visit the CDC website for further clarification.
This clinic, which is open to University of Delaware faculty, staff, students and the Newark community, will be held in Pencader Dining Hall, Room 106, on the Laird Campus in Newark. Please register here.
Parking for the booster vaccination events is complimentary ONLY in Clayton Hall Parking Lot# 7; this does not include metered parking spaces.