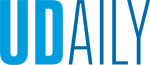 U.S. Adult Figure Skating Championships set at UD
Article by UDaily staff Photo by Evan Krape April 05, 2022
Nearly 500 skaters to compete on campus April 6-9
Neary 500 athletes will be at the University of Delaware this week, competing in the 2022 U.S. Adult Figure Skating Championships.
Scheduled Wednesday through Saturday, April 6-9, at the Fred Rust Ice Arena on the Newark campus, the competition, presented by Prevagen and hosted by the UD Figure Skating Club (FSC), is welcoming 482 skaters between the ages of 21 and 83.
Competitors are divided into five age groups (21-35, 36-45, 46-55, 56-65, 66+) and two tracks (masters and adults). Events are held in singles, pairs, solo dance, partnered dance, emotional performance and lyrical pop/character/comedy. This year's competition will have 816 event starts.
"The University of Delaware is proud to host the 2022 U.S. Adult Figure Skating Championships and excited to have everyone back on the ice after COVID, as we were originally scheduled to host in April 2020," said James Kaden, director of ice arenas and associate athletic director for Athletics and Recreation Services. "A great event for the local community, it showcases the University and our first-class skating facility. Special thanks to my staff and the support staff at the University, including custodial, parking, dining and media services and the structural shop, as this event is a major undertaking with daily schedules running from 6 a.m.-10 p.m. That doesn't happen without everyone working together as a top-notch team."
Jerry Santoferrara, co-chair of the local organizing committee and UD FSC president, agrees. "There is a sense of achievement in the face of adversity. Despite some compromises in how we had originally intended to run the event, we feel as though we are on track to provide a memorable competition. This event is a culmination of two years of anticipation and hard work. Seeing the number of skaters who are attending makes it all worthwhile. It is an opportunity to shine a light on such a wonderful and diverse subset of the figure skating community. I am looking forward to seeing all of the skaters and to being a part of this remarkably resilient group of people."
Among the participants in this year's event will be 2021 championship winners Adam Hudson, Grace Stuever, Michael Solonoski and the pair team of Erin Krentz and Chris Obzansky.
"This will be our largest U.S. Adult Figure Skating Championships in 20 years," said Lori Fussell, national vice chair for Adult Skating on the Competitions Committee. "These numbers show that the U.S. Adult Figure Skating Championships are thriving as the premier adult skating competition in the U.S."
Special awards will be presented at the competition to both the oldest competitors, along with special recognition for all competitors who are 71 or older. Adult Special Achievement Awards will be given to adult athletes in championship pairs and dance events to encourage and reward high-quality elements, skating skills and interpretation.
A live broadcast of the opening ceremony, scheduled from 7:45-8:15 p.m., April 6, will be available on the Adult Skating Committee's Facebook page. Further event details can be found on the event website. After the competition concludes, videos of all events will be posted to the U.S. Figure Skating Fan Zone.