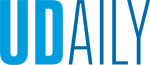 Writing Center fall workshops
Article by College of Arts and Sciences communications staff September 30, 2021
Fall semester workshops offered online and open to students and staff
The University of Delaware Writing Center is offering virtual workshops during the fall semester to help UD students and staff with issues that writers often face. Workshops are free and open to anyone with an active udel.edu email address.
"Incorporating Sources: Paraphrase, Summary and Quotation," Wednesday, Oct. 6 at 3 p.m. Academic writing often requires incorporating the ideas, arguments, or data of published scholarly work into an original argument or essay. In this workshop, participants will learn about the three ways academic writers integrate sources: paraphrase, summary and quotation.
"PowerPoint(ers): Tips & Tricks for Effective Visual Aids," Thursday, Nov. 4 at 4 p.m. Who hasn't seen a bad visual aid in a PowerPoint presentation? This workshop provides strategies to creating effective visual aids (PowerPoint, Google Slide, Prezi, etc.) that not only aid the presentation, but enhance it.
"Revision Strategies for Power & Clarity," Wednesday, Nov. 10 at 3 p.m. A common critique faculty have of student writing is that the writer's meaning isn't always clear. That's not surprising in a first draft — after all, the writer might still be figuring out what they mean at the time they are writing it. This workshop is designed to help student writers develop strategies for revising a rough first draft into a powerful and clear piece of writing.
For students and staff seeking more information and to register for workshops, please visit: https://www.writingcenter.udel.edu/for-undergraduate-students/workshop-series