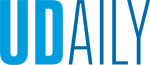 Parents and Family Weekend set Oct. 1-3
Article by Casey Impagliazzo September 29, 2021
In-person and virtual events scheduled
Parents and Family Weekend (PFW) returns to the University of Delaware Friday through Sunday, Oct. 1-3.
This annual celebration provides multiple in-person and virtual opportunities for supporters of UD students to learn more about their student's college experience, meet faculty and staff, explore UD services and resources and enjoy a Blue Hen spirited weekend.
In light of the University's new external visitor policy related to COVID-19, all PFW guests are encouraged to attend one of two centralized check-in events: the Kick-Off and Check-In on the north part of the central Green on Friday from 4-6 p.m., and Coffee with the Colleges on Saturday from 10 a.m. to noon in the same location.
Guests who upload their COVID-19 clearance and complete their Virtual Health Pass to show at this event can obtain a yellow wristband that will assist with expedited entry to subsequent activities throughout the weekend. All participants should continue to complete the daily health check each day they will be on campus and prepare to wear face coverings indoors, as well as outdoors when physical distancing cannot be maintained.
Programming runs through Friday, Saturday and Sunday with family-friendly games, performances, informational sessions about various UD opportunities and more. Outdoor movies will be shown on the North Green both Friday and Saturday nights, and all are welcome with no advance registration required. Registration is required for most activities, though many are free, and interested participants can find more details on the PFW website. Parking will be complementary throughout the weekend.
For more information, visit: sites.udel.edu/families/weekend.