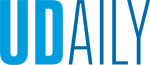 Gregory Hicks honored by Gerontological Society of America
Article by Colin Heffinger Photo by Ashley Barnas September 22, 2021
CHS physical therapy professor recognized for impact on gerontology
As the Baby Boomer population continues to age, facing various physical and psychological challenges that can often lead to escalating pain and discomfort, experts like Gregory E. Hicks, a professor in the University of Delaware Department of Physical Therapy, play an ever-increasingly vital role in their well-being.
The field of gerontology aims to study the process of aging and identify its resulting implications on older populations. One of the most frequently reported conditions among older adults is chronic low back pain (LBP), which typically leads to a decline in mobility function for this population. Physical therapy can have a monumental impact on minimizing discomfort and ultimately facilitating recovery by strategically targeting and relieving chronic pain through cutting-edge treatments.
In recognition of his many contributions in this important work, Hicks has been awarded fellow status by the Gerontological Society of America (GSA). The GSA is the world's largest interdisciplinary organization devoted to research, practice and education within the field of aging. The status of fellow is the highest level of membership and acknowledges an individual's remarkable and continuous dedication to the field of gerontology.
Highlights of Hicks' dedication to the field include his service as an associate editor for the Journals of Gerontology: Medical Sciences and as a chartered member of the National Institutes of Health (NIH) Neurologic, Aging and Musculoskeletal Epidemiology study section, as well as his federally funded program of research focused on developing targeted treatment interventions for older adults with chronic low back pain. In that vein, Hicks also has been awarded the 2021 Excellence in Rehabilitation of Aging Persons Award. This award is a significant honor that recognizes his tremendous contributions to the recovery of aging persons from chronic pain and illness.
"Greg has been a major voice in addressing the needs of older adults with chronic pain," explained Darcy Reisman, professor and chair for the Department of Physical Therapy. "He has been a key force in helping the scientific world understand the specific needs of older populations living with pain. Dr. Hicks' work has demonstrated how rehabilitation can play a critical role in helping older adults manage chronic pain and improve their quality of life. This is critical as our population continues to age and we strive to sustain them as active participants within society."
Reflecting on receiving these nominations, Hicks said. "I've been involved with the GSA for nearly 20 years. And, I've gained so much from my involvement with this organization, particularly being mentored by some of the leading experts in geriatrics and gerontology. These honors mean a tremendous amount to me. It doesn't get much better than to be recognized by GSA in this way and to join the ranks of leaders in my field. It is particularly special for me, as a physical therapist, to bring rehabilitation research to the forefront within GSA."
Hicks, who initially joined the UD faculty in 2007, now serves as associate vice president for clinical and translational research. He also serves as principal investigator and director of the Delaware Clinical and Translational Research ACCEL program. His previous roles at the University of Delaware include being the deputy dean of UD's College of Health Sciences and chair of the Department of Physical Therapy. Hicks earned bachelors' degrees in biological sciences and English, followed by his master's degree in physical therapy at UD; then, he completed his doctoral training at the University of Pittsburgh and his postdoctoral work at the National Institute on Aging.
His research highlights a commitment to analyzing and determining effective treatments to alleviate pain and discomfort for chronic musculoskeletal conditions in older adults, with a primary focus on low back pain. He has authored an extensive variety of publications, including studies exploring the impacts of hip impairment, vitamin D deficiency and trunk muscle composition on chronic back pain and mobility decline in older patients.
Hicks explained the relationship between low back pain and mobility decline in aging populations. "Low back pain is one of the biggest reasons for disability worldwide," he said. "Chronic pain of this sort can be truly immobilizing. Being inactive negatively impacts function and drives along other chronic diseases and conditions that complicate things further – ultimately leading to a cascade of events that can lead to true disability."
Recently, his research efforts have focused on exploring the impact that the hip may have on chronic low back pain among older adults, and his lab has identified a subgroup of older adults with a main complaint of persistent low back pain who also have significant pain and weakness in their hip. This subgroup has worse low back pain and is at a higher risk of poor functional outcomes in the future. In response to these findings, Hicks is leading an NIH-funded, multisite, randomized clinical trial with colleagues at UD, the University of Pittsburgh and Duke University to explore the effectiveness of two different treatment approaches for this subgroup of older adults. Hicks aims to create a tailored intervention strategy that has the potential to target and eliminate pain at its source and ultimately prevent functional decline in aging populations.
"We look at more than just pain in the older adult," Hicks detailed. "We focus on pain, as well as how it impacts their daily physical function, such as their ability to rise from a chair or their walking speed. Among older adults, poor physical function is a marker of negative health outcomes in the future, including disability, nursing home placement and mortality. With chronic pain conditions among older adults, addressing pain alone does not automatically fix poor functional performance. You must address pain and function in the geriatric population if you want them to have an active lifestyle with a good quality of life in the long-term."
Hicks will be formally honored at the GSA's 2021 annual Scientific Meeting, which will be held Nov. 10-14 in Phoenix, Arizona. He will present the Excellence in Rehabilitation of Aging Persons Lecture at the meeting, detailing the findings of his research efforts regarding back pain and mobility decline in aging populations.
About the Department of Physical Therapy
The University of Delaware's Doctor of Physical Therapy (DPT) Program, which has been ranked No. 1 in the nation by U.S. News and World Report, offers a 2.5-year degree. The department also offers postgraduate education through six residency and fellowship programs and an interdisciplinary Ph.D. in biomechanics and movement science. The mission of the Department of Physical Therapy is to advance physical therapist practice by providing outstanding entry-level and postgraduate education, translating science to deliver quality clinical services, leading federally funded rehabilitation research and training the next generation of rehabilitation researchers and leaders of the profession. The department prepares a diverse workforce of physical therapists capable of top-of-license practice for their careers ahead.