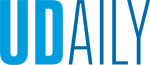 Help swipe out hunger at UD
Article by Casey Impagliazzo September 27, 2021
UD's third meal swipe drive scheduled for Oct. 3-6
Students, staff and faculty are invited to the University of Delaware's third Swipe Out Hunger meal swipe drive. This partnership transfers meal swipes to the UD ID of any UD student in need -- undergraduate or graduate, with or without a meal plan.
The drive will begin on Sunday, Oct. 3, during the Dining Hall Brunch at Parents and Family Weekend.
Blue Hens can also donate Oct. 4-6 at:
Caesar Rodney: 11 a.m. - 2 p.m. and 6 - 7:30 p.m.
Pencader: 11 a.m. - 2 p.m. and 5 - 6:30 p.m.
Russell: 11 a.m. - 2 p.m., 5:30 - 9 p.m.
Donations can include:
up to two guest meals from an unlimited or 14 weekly meal plan
up to five guest or regular meals from a block meal plan
any amount of FLEX dollars
Swipe Out Hunger is a national nonprofit focused on ending college hunger that has spread to more than 80 college campuses across the U.S. Blue Hens can visit udel.edu/ud1flex/signUp.html to add Flex to their account if they do not have a meal plan and would like to donate.
For further information, please visit: udel.edu/studentlife/hunger