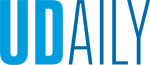 New COVID-19 protocols for visitors attending UD events
Article by UDaily staff Photo by Kathy F. Atkinson September 03, 2021
Policy requires proof of vaccination or negative PCR test
Effective Sept. 10, the University of Delaware will require all external visitors to UD events to provide proof of vaccination against COVID-19 or a negative PCR test for the virus. The University is taking this measure to help protect the UD community, including visitors to our campus, against the spread of the virus.
We know uncertainties continue to emerge amidst fluid circumstances surrounding the Delta variant, and we want to take every precaution possible to keep our community healthy. Everyone is required to wear masks indoors, regardless of their vaccination status, and maintain safe social distancing.
The new policy will apply to attendees and participants who are ages 12 and older at UD athletic events, performances and other events that are open to external visitors, either by ticket or by invitation.
Visitors will have to provide proof of full COVID-19 vaccination or a negative PCR test taken within 72 hours of the event. "Full vaccination" means that the final COVID-19 vaccine dose was administered at least 14 days in advance of the event. Authentic proof of a negative COVID-19 PCR test will be accepted, as long as the test was taken within the specified time frame through a medical or accredited company. At-home tests will not be accepted, as they are less reliable for asymptomatic individuals.
While children under the age of 12 do not need to provide proof of vaccination or proof of a negative COVID-19 PCR test for entry, they will be required to wear a face mask while attending any UD event.
Guests can present a paper copy of their vaccination card or negative test results, or they may show an electronic copy of their vaccination card or negative test results on their mobile device. Adults will also need to show valid identification matching the vaccination card/test results.
In addition, all event attendees and participants — including UD students, faculty and staff — will need to complete the UD Daily Health Check and show the green check display reflecting health clearance for venue/community access.
The University will continually evaluate its event attendance policy in consultation with public health guidance. Questions pertaining to this protocol may be directed to relevant campus unit leaders and/or coronavirus@udel.edu.