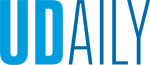 health sciences concussion baseline testing: youtube.com/watch?v=zvAO2fdQzd8
Baseline concussion testing
Article by Ashley Barnas Photo by Ashley Barnas | Video by Ashley Barnas September 02, 2021
UD student-athletes tested in program with CHS, Athletics
Faculty and student researchers in the University of Delaware's Department of Kinesiology and Applied Physiology (KAAP) have been working with the UD Athletic Department to conduct concussion baseline testing and post-injury assessments in the summer of 2021.
"It's a great partnership and collaboration with athletics where we're able to help them by bringing a state-of-the-art science on concussion management program, and they're able to help us by improving concussion management through science and research techniques," said Thomas Buckley, associate professor in KAAP, which is part of UD's College of Health Sciences.
Concussion baseline testing is an NCAA requirement for student-athletes, so nearly 150 freshman and transfer athletes have gone through that data collection this summer. Buckley and Tom Kaminski, professor and director of athletic training education at UD, were part of the NCAA/Department of Defense collaboration several years ago, which ended in December 2020. UD Athletics wanted to continue the partnership with the CHS researchers to gather concussion data and testing on its approximately 625 student-athletes.
Research coordinator Tsung-Yeh "Jacky" Chou has been leading the efforts through the summer in advance of the 2021-21 athletics season. When a student-athlete gets injured, the athletic trainer and team physician have individual baseline data to compare to their post-injury state.
"In most cases post-concussion, it will be below that baseline level," Kaminski said. "Jacky and his team, along with UD's medical staff, want to ensure that they're at least at baseline before a decision for return-to-play can be made."
Chou studied sports medicine in Taiwan and received his master's in athletic training at the University of Texas at Arlington. During that time, he took an interest in concussion research.
"I found concussion is a kind of heterogeneous or complex injury, and it's a relatively new research area that hasn't been explored much yet," says Chou, a doctoral student in biomechanics and movement science. "In Taiwan, we don't recognize concussions, so I think there's room to grow in either the education for patient-athletes or their parents, and also the clinical management for concussion."
Chou said he hopes to take back to Taiwan what he learns through his doctoral program at UD so he can be a leader in his home country.
Dan Watson, head athletic trainer for UD, said he is grateful for the continued partnership with Buckley, Kaminski, Chou and their team of students.
"That baseline and post-concussion follow-up testing is an enormous benefit," Watson said. "It definitely unloads our staff, and they work together along with Dr. Andrew Reisman in sports medicine to make safe return-to-play decisions."