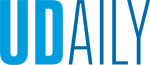 Reminder: Update your Zoom Client software by Nov. 1
Article by IT Communications Group October 28, 2021
New minimum update requirement for Zoom takes effect Nov. 1
Beginning Nov. 1, 2021, Zoom users will be required to update their Zoom Client software to ensure it is no more than nine months behind the current version at any given time. You will be blocked from joining meetings if your software version is older than nine months.
To continue using Zoom, you must update your Zoom Client software by Nov. 1, 2021. From that point on, users will be prompted to update their software if their version falls behind the nine-month window.
This change is in line with industry practices for cloud-based services and is designed to help ensure that Zoom users receive the latest Zoom features, as well as any privacy and security enhancements made to the platform.
As always, we recommend you regularly download and update to the latest version of the Zoom software by checking for updates in the Zoom Client or at UDeploy.
Zoom recently announced on Oct 25 that version enforcement would be delayed. However, in the interest of security and privacy enhancements, UDIT has decided to maintain the original scheduled date of Nov. 1. See Zoom's announcement for additional information.
For further information, please visit: https://sites.udel.edu/ats/conferencing/zoom/update/