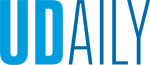 Early career grant
Article by Ann Manser Photo by Kathy F. Atkinson October 12, 2021
NIH award supports biologist's research into formation of sperm, egg cells
To enable our fingernails to grow or new skin to form and heal an injury, our cells make copies of themselves — exact duplicates containing the same DNA, the combination of 46 chromosomes that makes each of us a unique individual.
But there's a different process involved when cells create egg or sperm cells.
Rather than duplicating themselves as they do for ordinary tissue growth, the chromosomes instead divide and become part of new sperm and egg cells, each containing only 23 chromosomes. This allows these cells to join in the process of reproduction and form brand-new, 46-chromosome cells in what will become a new individual.
"My lab studies this special process of cell division, called meiosis, that makes sperm and egg cells," said University of Delaware biologist Aimee Jaramillo-Lambert, who recently won a $2 million federal research grant to support her work. "When the sperm and egg come together, you want each to bring 23 chromosomes, half of what is needed. Meiosis is very similar in all organisms, from one-celled yeast to humans."
Her research team investigates exactly how each sperm and egg cell gets the correct number of chromosomes in meiosis and the role played by certain enzymes and proteins in the process. She also studies the shape of the chromosomes, especially in sperm cells, which determines some processes as well. 
Jaramillo-Lambert, who is assistant professor of biological sciences, has been awarded a $2 million, five-year research grant, which began July 15, from the National Institutes of Health (NIH) National Institute of General Medical Sciences. The funding comes from the Maximizing Investigators' Research Award (MIRA) program, which specifically supports early-career research "among the nation's highly talented and promising investigators," MIRA said.
"The formation of sperm and eggs with the 'wrong' number of chromosomes is a key contributing factor to infertility, miscarriages and birth defects in humans," Jaramillo-Lambert wrote in her grant application. Her research into chromosome structure and separation in sperm and eggs, she said, will improve scientists' understanding of how disruptions in these processes contribute to male and female infertility and birth defects and potentially lead to effective treatments.
Her research uses C. elegans, a transparent roundworm, as a model to study meiosis and chromosome structure. Most meiosis research in worms has focused on the formation of egg cells, she said, but her team concentrates on sperm cells, in which the chromosomes are much smaller but which contribute proteins that are important for various aspects of early development.
Some chromosome disorders, including cases in which the number is more or less than 46, cause such conditions as Down syndrome. But many others result in infertility or miscarriage, Jaramillo-Lambert said, and further research could lead to better diagnoses. 
"In about 20% of cases of sterility, the underlying cause is unknown," she said. "The hope is that this research can help us understand those cases."
Jaramillo-Lambert joined the faculty in UD's Department of Biological Sciences in 2017. She earned her doctorate at the University of California, Davis and did postdoctoral research at George Washington University Medical Center and the NIH National Institute for Diabetes and Digestive and Kidney Diseases.