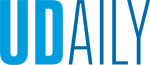 Food fanatic
Article by Dante LaPenta Photo by Monica Moriak October 11, 2021
Afua Dapaah is a Class of 2023 food and agribusiness marketing and management major
University of Delaware Class of 2023 student Afua Dapaah began her first year in the same place as many college students across the country — undecided on her major and career plans. She liked her business courses, yet longed to combine them with her passion for food. Dapaah articulated her idea with her adviser, who had good news for the Bear, Delaware, native. With a focus on food marketing, consumer behavior, food retailing, food technology and behavioral economics, UD's food and agribusiness marketing and management major could whet her appetite.
In the class called Economics of Agriculture and Natural Resources (APEC150), Dapaah soaked in information on pricing and environmental factors. In Food Retailing and Consumer Behavior (APEC212), she learned about factors and behaviors that affect food choice. In Economics of Biotechnology and New Technologies (APEC316), she explored intellectual property rights and differences in developing countries.
Armed with her classroom knowledge, Afua wanted to apply what she had learned. She earned a marketing internship with Farm2Me, an online marketplace that connects to local farmers and food makers. She observed and learned to manage food advocacy efforts. Dapaah became very comfortable running email marketing campaigns. She dove deep into topics like emerging ingredients, organic foods and small- and female-owned business.
"It was an honor to have Afua a part of the 2021 class of our Sustainability Leader Fellowship Program," said Garry Michael, co-founder and CEO at Farm2Me. "Afua showed signs of leadership in our field and became well known within her team for providing contributions with the highest level of productivity and service."
The internship had a tremendous influence on Afua's desire to work in the industry.
"I'm now positive that I want to work in food marketing," said Dapaah, a graduate of Christiana High School in Newark. "I'd also love to be involved in advocacy efforts for farmers and human rights issues within the food industry."
The junior's success doesn't surprise her professors.
"Afua is a highly motivated student who not only excels in coursework but also applies that knowledge to opportunities such as the Farm2Me internship," said Kelly Davidson, assistant professor of applied economics in the College of Agriculture and Natural Resources. "She thinks creatively and seizes opportunities to gain hands-on experience in food and agribusiness marketing."
Dapaah did not find the food and agribusiness marketing and management major until after college began. She hopes prospective students discover the major and its career paths — like produce brokering, market analysis and food marketing — much earlier.
"You're always going to need a food supply. It's an essential industry," Dapaah said. "In this career path, you have a hand in the process. I love learning how to show people their food options."