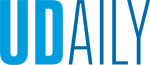 Conversation and comfort
Article by Artika Casini Photos by Evan Krape October 15, 2021
Campus event helps UD community process the past week's events together
After a week in which an incident of gender-based violence deeply affected the University of Delaware community, UD's Center for the Study and Prevention of Gender-Based Violence hosted an event on Friday, Oct. 15, to help the campus process the events together.
The gathering was small, but the conversation was critical. Students, faculty and staff members came together on The Green to discuss campus safety, gender-based violence and the need for more open dialogue and information.
The event stemmed from an incident that occurred last Friday, Oct. 8, when a female student was attacked in an off-campus apartment; the alleged assailant, also a UD student, has been separated from the University and is barred from campus.
Friday's event will be followed up by a teach-in and panel discussion organized by the Center for the Study and Prevention of Gender-Based Violence, scheduled on Tuesday, Oct. 19, from 4-6 p.m. at Mitchell Hall. The Oct. 19 event will focus on understanding and preventing intimate partner and sexual violence in campus settings and will include faculty experts and advocates, as well as listening sessions that will cover a range of topics, such as bystander intervention, Greek life, student conduct, activism and a session for those who have experienced gender-based violence or trauma themselves. Registration is not required, and all current members of the campus community are encouraged to attend. Space is limited, and students will receive priority.
"I knew I had to be here," said William Repetto, a doctoral student and president of Graduate Student Government. "I need to listen and be better at translating what I hear into meaningful action."
Indeed, those very sentiments were echoed by students in attendance. UD's academic commitment was another source of hope.
Since 2011, the University's Domestic Violence Prevention and Services Program has offered a minor and concentration to train students to become advocates for domestic violence survivors. It is one of the only programs in the country devoted to preventing intimate partner violence.
"We're teaching the message that this does not need to happen," said program director Jennifer Naccarelli. "It's about prevention."
The Oct. 15 event was among the planned initiatives highlighted by UD President Dennis Assanis in a letter to the University community on Oct. 14. Other activities underway include consultation with on-campus and outside experts and new opportunities for members of the community to learn, interact and advance understanding, as well as the Oct. 19 teach-in.
"This campus inspires me for so many reasons," he wrote, "and that includes our shared efforts to listen to and support each other as we forge a path forward to overcome the challenges of our society, and especially gender-based violence."