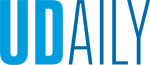 Immersed in research
Article by Ann Manser Photos courtesy of Fox Chase Cancer Center October 05, 2021
Summer program offers opportunity for students to work in cancer center
From studying a mutation related to the spread of colorectal cancer, to identifying biomarkers that might predict the outcome in cases of breast cancer, to developing a zebrafish model that could help find treatments for melanoma, four University of Delaware undergraduates spent their summer immersed in the work of a cancer research institution.
Selected as 2021 UD-Fox Chase Cancer Center Summer Fellows, the students spent 10 weeks at the Philadelphia center, working in labs with research mentors and experiencing other aspects of possible careers in science or medicine. The program, which began in 2017 through a collaboration of the UD College of Arts and Sciences' NUCLEUS academic-support program and Fox Chase Cancer Center in Northeast Philadelphia, provides participants with a stipend, housing and numerous hands-on experiences and skill-building opportunities.
The goal of the summer program is to increase interest and retention of undergraduates, especially those from groups that are underrepresented in the medical research field, in STEM majors and careers, said Amanda Purdy, director of academic affairs at Fox Chase.
"Of course we're looking for students who are interested in research, but we also want to work with students who are excited about science in general and are interested in learning how to talk about science in ways that the public can understand and engage with," she said.
Each summer fellow is assigned to a research lab and a project. The research team consists of scientists who have specified their interest in serving as mentors, and the students spend most of their time conducting hands-on work in the lab.
The fellows also meet regularly as a group with Purdy and others to learn how to present research findings and prepare for careers in science and medicine, while also learning about how research is funded and developing strategies to network effectively with other professionals. This year, the summer began with a two-day "boot camp" in which the four students learned or reviewed basic laboratory skills, allowing them to hit the ground running when they first arrived in their labs. The program's final activity was a session in which the fellows presented their work in an August research symposium.
"I have always been interested in research and was curious about cancer research specifically," said Darline Murat, who graduated from UD this year but was able to be a 2021 summer fellow, after the COVID-19 pandemic forced the cancellation of the program last year. "I found learning various lab techniques to be the most beneficial thing about the fellowship."
Murat said she found "enthusiastic researchers" and "students who were all passionate about their research," as well as mentors who were always eager to help. She learned that she liked working in the lab, but she's also considering a career in genetic counseling.
Elizabeth Smith, a junior at UD who has planned on a career in biochemistry research for several years, found that the summer experience reinforced her interest.
"I greatly enjoyed the work I did, and I learned so much about data analysis, lab procedures, professional networking and communicating scientific findings to the public," she said. "I had a great time, and I know that I want to go into this field in the future."
For UD senior Joel Lobban, who is looking at graduate programs in the medical field, the fellowship allowed him to develop lab techniques and academic skills related to research, in addition to making connections he expects to continue.
"I took so much away from the program and met so many great people," he said, praising the "caring and engaging team" at Fox Chase. "Everyone genuinely wants to see you succeed."
Community building is an intentional part of the fellowship program, Purdy said. The students live close to one another for the summer and take part in workshops and social activities with staff members—including herself; Glenn Rall, professor and chief academic officer; and Alyssa Leystra, education coordinator—during their time away from the lab. They are also encouraged to discuss medical careers other than research with Fox Chase professionals and to shadow clinicians or others if they choose to do so.
"This is a comprehensive cancer hospital, so the students see patients and clinicians as they walk around," Purdy said. "They can see those kinds of personal interactions and how all the pieces [of research and treatment] fit together."
Student Joy Orume said she applied to the fellowship to help her learn her strengths and passions as she made career decisions. The experience made her realize she didn't want to pursue a doctorate but is more interested in a master's degree in bioinformatics.
"Do it!" she said she advises other students about the summer fellowship. "I honestly think anyone would benefit from the experience I had."
To Lobban, the experience also provided "many professional and soft skills that I can carry with me wherever I go," saying that he "became a better presenter, problem solver, liaison, researcher, writer, networker [and] friend."
With the four new alumni, 16 UD students have completed a summer fellowship. 
More about the summer fellowship and NUCLEUS
The University of Delaware-Fox Chase Cancer Center Summer Fellowship will continue next summer, with plans for interested students to have the opportunity to visit the cancer center as a group this fall, tour the labs and meet with staff and other students there.
Those who decide to apply for the program will submit applications, which will be reviewed by a committee that includes some former fellows. Organizers hope the number of fellows may be able to expand beginning in summer 2023.
"This program is an amazing opportunity for students, especially those that are considering careers in research or medicine," said Carly Meluney, NUCLEUS program manager. "We strongly encourage students who are interested in STEM to explore this."
The program is funded by the University, Fox Chase and UD alumnus Thomas Hofmann, who earned his bachelor's degree from the Lerner College in 1973 and who has generously supported NUCLEUS, allowing students to pursue a variety of undergraduate research and internship opportunities.
NUCLEUS is an undergraduate support program open to all College of Arts and Sciences students. The program fosters academic excellence by providing students with comprehensive academic services, connections, opportunities and information.
Students interested in learning more about the summer fellowship program can email as-advise@udel.edu.