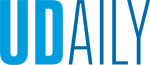 Newark Police arrest two men in attempted kidnapping
Article by UDaily staff Photos by Newark Police Department November 21, 2021
Suspects charged with attempting to remove UD student from her off-campus apartment
Newark Police have announced the arrest of two men with attempting to remove a University of Delaware female student from her Newark apartment during the late evening of Saturday, Nov. 20.
Police responded to the 400 block of Hamlet Way at about 11:22 p.m., Nov. 20, in response to a report of an altercation at the residence and spoke to the woman who said that two men had attempted to remove her from her apartment.
According to the police, the victim earlier met one of the men, later identified at Rene Villate Umpierre, and allowed him to come into her residence. A second man, later identified at Keniel Rivera Peraza, remained in a vehicle outside. While inside, Umpierre became aggressive and physical with the victim, choking her and attempting to remove her from her bedroom. She fought back and was able to secure herself in a room and call 911. The victim heard Umpierre talking on the phone to Peraza as if they were planning to remove her from the residence.
Arriving officers located the two men leaving the apartment complex and took them into custody without incident. Peraza was found to have crack cocaine in his possession. A knife was found to have been placed near the apartment door by one of the suspects.
Both suspects were transported to Newark Police headquarters. Umpierre, 20, of Philadelphia, was charged with possession of a deadly weapon during the commission of a felony, attempted kidnapping second degree, strangulation, second degree conspiracy and offensive touching. Peraza, 24, of Elkton, Maryland, was charged with attempted kidnapping second degree, possession of a controlled substance in a Tier 1 quantity and second degree conspiracy.
The suspects appeared before Justice of the Peace Court #11 by video. Umpierre was ordered to be held in default of $60,000 cash bail and was turned over to the custody of the Howard R. Young Correctional Institution in Wilmington, Delaware. Peraza was released on $25,000 unsecured bail.
The woman is being provided victim's services through the Newark Police Department.
Resources
A variety of resources are available to support the campus community, including  UD Police and the Center for Counseling and Student Development. 
UD Police remind the campus community to be vigilant. If you see something, say something. Call 911 to report suspicious activity. Go to the UD Police website for more safety tips.
Members of the UD community may download a free smartphone app, LiveSafe, that lets users submit tips to police, receive important broadcast notifications and contact the University of Delaware Police Department directly. To learn more, visit this UD Police website.
Visit this webpage to subscribe for a UD Crime Alert email whenever an article about a police investigation is posted on UDaily.